This page was last updated in 2022.
The University of New England is the only CRNA school in Maine.
University of New England
School of Nurse Anesthesia
716 Stevens Avenue
Portland, ME 04103
Contact Information
Cheryl L. Nimmo, CRNA, DNP, MSHSA, Program Director
Hersey Hall 215
ph: (207) 221-4519
email: [email protected]
Jovanna Eisenbarth, DNAP, MS, CRNA, Assistant Program Director
email: [email protected]
Quick Facts
CRNA Degree offered
Master of Science in Nurse Anesthesia
Program Length
27 months, full time
Credit Hours
54 Credit hours
Starting Month
May
Application Deadline
January 14, 2022 ( if transitioned to DNP is approved by COA )
Entire Cost of CRNA School for the University of New England School of Nurse Anesthesia.
Tuition is calculated at the 2020-2021 rate. Tuition at most schools increases each academic year. Over the duration of the program, expect to pay a tuition that is 5% to 15% higher than what is shown here.
Cost of Tuition: $83,160
*Fees and expenses: $28,979
Grand Total: $1,12,139

*This includes the cost of books and waiver is completed.
University of New England Tuition Link
When did this CRNA Program begin?
In 1984
CRNA Program Summary
Are you concerned that the University of New England School of Nurse Anesthesia won't give you the specific experiences or training you need to be a successful CRNA? Learn what standards CRNA Programs must meet in order to be accredited by the Council on Accreditation of Nurse Anesthesia (COA)..
This CRNA program (as well as all others that are accredited by the COA) prepares you to take the CCNA certification exam at the conclusion of the program, allowing you to become a CRNA.
Since University of New England. The majority of the basic science didactic courses are offered during this time.
The remaining 19 months of the program are hospital-based, with an emphasis on advanced coursework, clinical training, human patient simulator lab experiences, and completion of a capstone project. All students are required to complete the entire curriculum with a 3.0 GPA or better.
Each student will participate in at least 550 anesthesia cases. All of the surgical specialties are available, including hands-on training in regional anesthesia techniques. Specialty experiences (i.e. neuro-surgery, open-heart surgery, high-risk obstetrics) when not available at primary hospital affiliation sites will be obtained from short-term rotations at other medical facilities.
All types of anesthesia techniques and the latest agents are available for student participation. You'll be able to gain experience in:
General anesthetics
Intravenous agents
Regional anesthesia to include: spinal, epidural, axillary block, and Bier blocks
Program Requirements
Looking for something specific? Find CRNA schools categorized by their unique requirements.
Some CRNA schools require much more out of their applicants than others. See how the requirements at the University of New England compare to most CRNA school's requirements.
CRNA Program Requirements
BSN
Bachelor of Science in Nursing or an Associate in Nursing combined with a Bachelor degree in another field.  Either degree option needs to be completed through a regionally accredited program.
RN:
Current RN license needed for the application. Upon acceptance into the program, licensure in the state where clinical experience is obtained will be required.
Critical Care:
Applicants are required to have a minimum of one year's experience as a registered nurse in a critical care area. (Two or more years experience is recommended.)
Acceptable critical care experience includes:
Intensive Care Unit
Critical Care Unit
Surgical ICU
Medical ICU
Neuro ICU
Pediatric ICU
CVICU
Neuro ICN
Note: The following will be considered on a case by case basis and is generally not sufficient as the sole critical care experience.
Emergency Room
Recovery Room
Post-Anesthetic Care Unit (PACU)
GPA:
Grade point average (GPA) of 3.0 or better preferred, especially in the sciences and professional courses.
GRE scores: 
Not required.
TOEFL: 
A minimum score of 550 on the Test of English as a Foreign Language (TOEFL) for all applicants who have English as a second language or are not graduates of programs in the United States.
Certifications:
ACLS (Advanced Cardiac Life Support)
PALS (Pediatric Advanced Life Support)
CCRN is highly recommended
Shadowing Experience
It is strongly recommended, though not required, that you shadow a CRNA for a day.
Course Prerequisites
Biochemistry within the last five years with a grade B or better.
*Anatomy, Physiology, Biology, Chemistry, Microbiology, Organic Chemistry, Pharmacology, and Physics
*not required but recommended
University of New England School of Nurse Anesthesia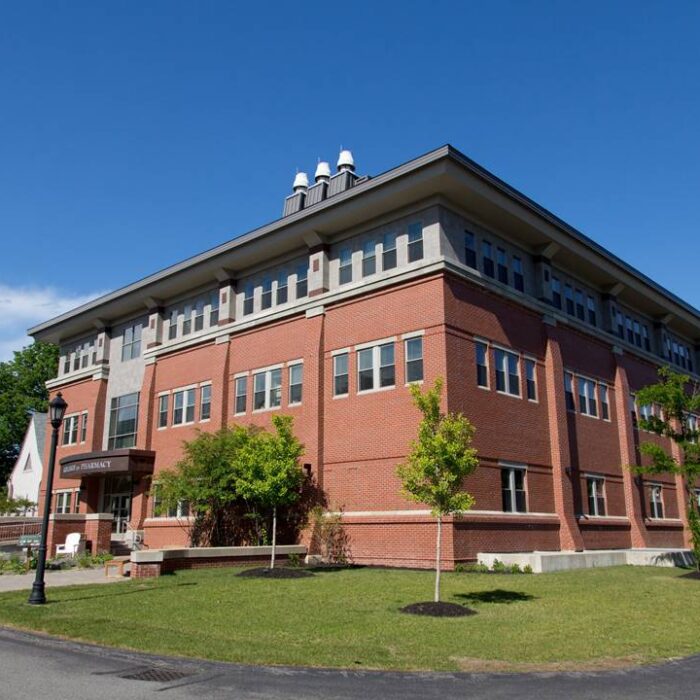 CRNA School Performance
Accredited CRNA Programs are reviewed regularly.
New England will be reviewed again 10/2021. This shows that this is a stable program.
Pass Rate for CRNA Boards at New England University
Please note: It is extremely rare for a student at any CRNA school to not eventually pass the exam. Most students who don't pass the first time pass the second. Very rarely does a person ever take it a third time. This statistic only measures how well the program prepares students to pass the test the first time around.
First-time test takers: 95% (2020)
National average: 84.8% (2020)
Attrition Rate: 5% (2020)
CRNA Employment Rate: 100% (2019)
CRNA Salaries
An average nurse anesthetist salary in University of New England School of Nurse Anesthesia, Maine.
Maine CRNA salaries are slightly above the national average with an annual mean wage $188,840.
An average annual nurse anesthetist salary in the US is $181,040 (according to the Bureau of Labor Statistics 2019 study).
Salaries pulled from Bureau of Labor Statistics
All information given on this site about University of New England School of Nurse Anesthesia was taken directly from their website.
Did you find an error on this page? Please report it here