Last updated in 2022
University of New England School of Nurse Anesthesia
716 Stevens Avenue
Portland, ME 04103
Contact Information
Cheryl L. Nimmo, CRNA, DNP, MSHSA, Program Director
Hersey Hall 215
phone: (207) 221-4519
email: cnimmo@une.edu
Elisha Coppens, DNAP, CRNA
Assistant Program Director, Assistant Clinical Professor
ebierman@une.edu
Hersey Hall 215
Quick Facts
CRNA Degree Offered
Doctor of Nursing Practice (D.N.P.) in Nurse Anesthesia
Program Length
36 months, full time
Credit Hours
80 Credit hours
Starting Month
August
Application Deadline
February 15
Apply through NursingCAS
Items to be submitted through NursingCAS
Resume
Official transcripts
Application with application fee
Three letters of recommendation
Proof of current unencumbered RN license
Copies of required certifications/score reports: ACLS, PALS
Proof of satisfactory completion of Biochemistry Pre-requisite
Transition to DNP in University of New England School of Nurse Anesthesia
The interview for Doctor of Nursing Practice (D.N.P.) in Nurse Anesthesia will occur in March and April and class will start in August.
Note: The university is not accepting applications for the master's program.
Entire Cost of CRNA School for the University of New England School of Nurse Anesthesia.
Tuition is calculated on the basis of Master of Science Nurse Anesthesia (2021-2022). Tuition at most schools increases each academic year. Over the duration of the program, expect to pay a tuition that is 5% to 15% higher than what is shown here.
Cost of Tuition: $83,160
*Fees and expenses: $28,979
Grand Total: $1,12,139

*This includes the cost of books and waiver is completed.
University of New England Tuition Link
Class Size
up to 22 Students
When did this CRNA Program begin?
In 1984
CRNA Program Summary
Are you concerned that the University of New England School of Nurse Anesthesia won't give you the specific experiences or training you need to be a successful CRNA? Learn what standards CRNA Programs must meet in order to be accredited by the Council on Accreditation of Nurse Anesthesia (COA).
This CRNA program (as well as all others that are accredited by the COA) prepares you to take the CCNA certification exam at the conclusion of the program, allowing you to become a CRNA. 
In the fifth semester, the student will move further to the clinically-based program, combining five semesters that provide advanced coursework, simulation lab experiences, clinical training.
All students are required to complete the entire curriculum with a 3.0 GPA or better.
Each student will participate in at least 600 anesthesia cases. All of the surgical specialties are available, including hands-on training in regional anesthesia techniques. Specialty experiences (i.e. neuro-surgery, open-heart surgery, high-risk obstetrics) when not available at primary hospital affiliation sites will be obtained from short-term rotations at other medical facilities.
Program Requirements
Looking for something specific? Find CRNA schools categorized by their unique requirements.
Some CRNA schools require much more out of their applicants than others. See how the requirements at the University of New England compare to most CRNA school's requirements.
CRNA Program Requirements
BSN:
Bachelor of Science in Nursing or an Associate in Nursing combined with a Bachelor degree in another field and a Bachelor of Science degree in a science-related field of study. All degrees need to be completed through a regionally accredited program.
RN:
RN license is needed for the application. Upon acceptance into the program, licensure in the state where clinical experience is obtained will be required.
Critical Care:
At least 18 months (2 or more years is recommended) current experience as a critical care nurse is required.
Acceptable critical care experience includes:
Intensive Care Unit
Critical Care Unit
Surgical ICU
Medical ICU
Neuro ICU
Pediatric ICU
CVICU
NICU
Note: The following will be considered on a case by case basis and is generally not sufficient as the sole critical care experience.
Emergency Room
Recovery Room
Post-Anesthetic Care Unit (PACU)
GPA:
Grade point average (GPA) of 3.0 or better preferred, especially in the sciences and professional courses.
GRE scores: 
Not required.
TOEFL: 
A minimum score of 550 on the Test of English as a Foreign Language (TOEFL) for all applicants who have English as a second language or are not graduates of programs in the United States.
Certifications:
ACLS (Advanced Cardiac Life Support)
PALS (Pediatric Advanced Life Support)
CCRN/CEN is highly recommended
Shadowing Experience:
Shadow a nurse anesthetist for at least one day in the operating room prior to application.
Course Prerequisites:
Biochemistry course must have been completed within five years with a grade B or better.
University of New England School of Nurse Anesthesia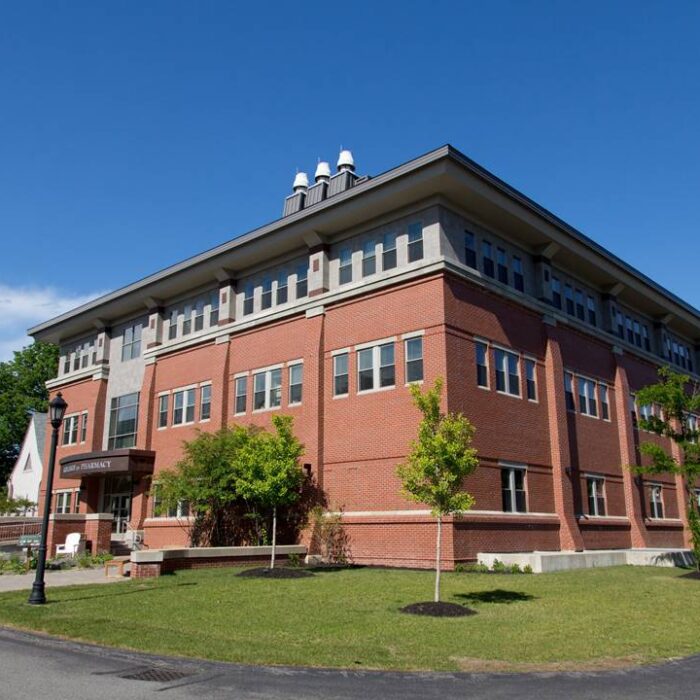 CRNA School Performance
Pass Rate for CRNA Boards at New England University
M.S.N.A. degree program graduates' first-time NCE pass rates were 94% in 2019 and 95%  in 2020 which was 10 percentage points above the national average. Know more about UNE pass rates.
First-time test takers: 90.9% (2021)
National average: 84.8% (2020)
Attrition Rate: 0% (2021)
CRNA Employment Rate: 100% (2021)
Please note: It is extremely rare for a student at any CRNA school to not eventually pass the exam. Thus, most students who don't pass the first time, pass the second. Very rarely does a person ever take it a third time. This concludes how well the program prepares students to pass the test the first time around.
Requirements for International applicants
Please refer to the International Admissions section of the UNE website for more information.
CRNA Salaries
An average nurse anesthetist salary in Maine.
Maine CRNA salaries are slightly above the national average with an annual mean wage $188,840.
An average annual nurse anesthetist salary in the US is $181,040 (according to the Bureau of Labor Statistics 2019 study).
Salaries pulled from Bureau of Labor Statistics
All information given on this site about University of New England School of Nurse Anesthesia was taken directly from their website.
Did you find an error on this page? Please report it here