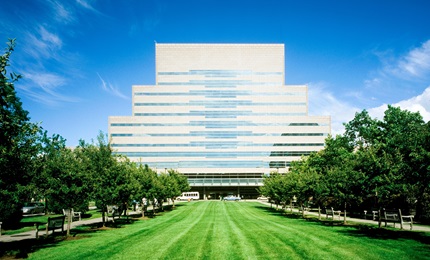 This page was last updated in 2022.
Cleveland Clinic Foundation
Nurse Anesthesia Program
Cleveland, OH 44195
Contact Information
Angela Milosh, CRNA, DNP, MSN, Program Director
email: milosha@ccf.org
ph: (216) 444-6547
tf: (800) 223-2273
fax: (216) 444-9247
Quick Facts
CRNA Degree offered
DNP, MSN
Program Length 
36 months, full time (DNP)
Credit Hours
71 hours
Starting Month
June
Application Deadline
June 1 for program entry the following year.  You will use the same application as students applying for Frances Payne Bolton School of Nursing.  For application requests call Frances Payne Bolton School of Nursing at 216.368.2529 or 800.825.2540, X2529 or contact madmissions@fpb.cwru.edu.
Entire Cost of CRNA School for Cleveland Clinic Foundation Nurse Anesthesia Program.
Tuition is calculated at the 2018-2019 rate. Tuition at most schools increases each academic year. Over the duration of the program, expect to pay a tuition that is 5% to 15% higher than what is shown here.
Cost of Tuition: $84,576
*Fees and Total: $96,558
*This includes the cost of health insurance, One to One Fitness, books and miscellaneous school expenses.
Among the benefits, Cleveland Clinic does offers:
Salary with opportunities for additional shifts;
Five professional meeting days with $2500 and under in educational allowance;
Flexible work schedules;
Healthcare and malpractice insurance provided at no cost;
Contribution to the pension plan (Account Balance Plan or ABP);
Tuition assistance $2000; five years $2500;
Opportunities to participate in didactic teaching with the School of Nurse Anesthesia;
Number of Applicants
The number of applicants to the program always exceeds the number of available clinical positions.
When did this CRNA Program begin?
1968-1969 and has since graduated over 400 nurse anesthetists since it began.
CRNA Program Summary
Are you concerned that this Nurse Anesthesia Program won't give you the specific experiences or training you need to be a successful CRNA? Learn what standards CRNA Programs must meet in order to be accredited by the Council on Accreditation of Nurse Anesthesia (COA).
This CRNA program (as well as all others that are accredited by the COA) prepares you to take the CCNA certification exam at the conclusion of the program, allowing you to become a CRNA.
The Cleveland the other program that is also part of the Francis Payne Bolton School of Nursing).
Graduate students assigned to the Cleveland Clinic complete most of their clinical case requirements at the main campus.
There are two outside clinical rotations to facilities in the Cleveland the ambulatory or outpatient rotation is at Marymount Ambulatory Surgical Center.
Clinical Practice includes a large variety and number of cases:
Coronary revascularization, on and off cardiopulmonary bypass
Valve repairs, and replacements, many using minimally invasive techniques
Transplants – heart and lung
Aortic Aneurysms
LVAD placement
Endoscopic thoracic procedures
Major open lung procedures
Major esophageal surgery
Graduate students in nurse anesthesia are trained to administer anesthesia in all of the surgical specialties implementing the techniques of both general and regional anesthesia.
This graduate nursing program is composed of study in nursing research, professional development, and nurse anesthesia based on knowledge of the basic sciences.
Five graduate nursing courses are taught at Frances Payne Bolton School of Nursing. Nurse anesthesia courses, both didactic and Clinic.
Program Requirements
Looking for something specific? Find CRNA schools categorized by their unique requirements.

Some CRNA schools require much more out of their applicants than others. See how the requirements at Cleveland Clinic Foundation compare to most CRNA school's requirements.
CRNA Program Requirements
Required Bachelor Degree
Baccalaureate degree in nursing (BSN)
Background check within 180 days of starting classes
RN:
Registered Nurse (RN) licensed in the state of Ohio
Critical Care:
All applicants must complete one year in the acute care setting.
To be a competitive applicant, your nursing experience should be acquired in a large teaching hospital or medical center. This program does not require a specific type of intensive care nursing experience. All types of intensive care nursing experiences are acceptable.
GPA:
Nursing Courses: 3.0
Science: 3.0
GRE scores 
Not required
International Students:
TOEFL test (English proficiency test for international students only)
Course Prerequisite
Shadowing Requirements
Approximately 16 hours of shadowing time are required. You can schedule a shadow day at Cleveland Clinic with Zoni Madison, the education coordinator, at 216-444-2612.
Cleveland Clinic Foundation Nurse Anesthesia Program
CRNA School Performance
Accredited CRNA Programs are reviewed regularly.
Cleveland will be reviewed again 05/2022.
First Time Test Takers: 100% (2019)
Attrition Rate: 7% (2019)
Employment Rate: 100% (2019)
CRNA Salaries
An average nurse anesthetist salary in Cleveland Clinic Foundation Nurse Anesthesia Program, Ohio
Ohio CRNA salaries are higher than the national average with an annual mean wage of $190,120.
An average annual nurse anesthetist salary in the US is $189,190 (according to the Bureau of Labor Statistics 2020 study). 
Salaries pulled from Bureau of Labor Statistics
All information given on this site about Cleveland Clinic Foundation's Nurse Anesthetist Program was taken directly from their website.
Did you find an error on this page? Please report it here