Integrated Anesthesia Associates is a new name but still the same program!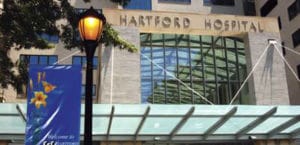 Integrated Anesthesia Associates CRNA Program
99 East River Drive 5th Floor
East Hartford, CT 06108-3288
Contact Information
Terri Williams MS, DNAP, CRNA, APRN- Program Director
Phone: 860-904-0320
Fax: 860-461-0224
email: Hartfordnap@gmail.com or: NAPH@iaapartners.com
Quick Facts
CRNA Degree offered
Doctorate in Nurse Anesthesia Practice Entry Level and Completion
Program Length
36 months
Starting Month
May
Application Deadline
September 30th
Entire Program Cost of CRNA School at Integrated Anesthesia Associates
Tuition is calculated at the 2016-2017 rate. Tuition listed is for new students and covers the duration of the program.
Cost of Tuition: $55,677
*Fees and expenses: $24,160
Grand Total: $79,837
Out of state applicants need to check with CCSU for fees for out of state (varies by state).

*This includes application fees for both CCSU and NAPH, AANA membership, the cost of books, test fees, and clinical fee.
Integrated Anesthesia Associates Tuition Link
Class Size
10
CRNA Program Summary
Are you concerned that the Integrated Anesthesia Associates Nurse Anesthesia Program won't give you the specific experiences or training you need to be a successful CRNA? Learn what standards CRNA Programs must meet in order to be accredited by the Council on Accreditation of Nurse Anesthesia (COA).
This CRNA program (as well as all others that are accredited by the COA) prepares you to take the CCNA certification exam at the conclusion of the program, allowing you to become a CRNA.
The program is front loaded. During the didactic phase (12 months), the student is a full–time student at Central Connecticut State University. The clinical phase (24 months) is offered at the Hartford Hospital and Connecticut Children's Medical Center. They anticipate that the average student will perform an average of 750 cases and 2560 clinical hours.
Program Requirements
Looking for something specific? Find CRNA schools categorized by their unique requirements.
Some CRNA schools require much more out of their applicants than others. See how the requirements at the Integrated Anesthesia Associates CRNA Program compare to most CRNA school's requirements.
CRNA Program Requirements
Required Bachelor Degree
Bachelor of Science in Nursing or another Bachelor Science degree that the Admissions Committee deems appropriate.
RN:
RN license to practice in the US at the time of application, a Connecticut RN license must be obtained in order to begin the clinical phase.
Critical Care:
One year intensive critical care nursing experience is required. Acceptable critical settings include Medical or Surgical ICU.
Emergency Department is not considered critical care.
GPA:
3.0 and above.
Minimum GRE scores:
GRE is required.  Must be taken within the last 5 years.
Certifications:
BLS (Basic Life Support)
ACLS (Advanced Cardiac Life Support)
CCRN
PALS (Pediatric Advanced Life Support – not required but highly recommended)
Course Prerequisites
Inorganic/General Chemistry (1 semester)
Organic/Biochemistry (1 semester)
Microbiology (1 semester)
Human Anatomy & Physiology (2 semesters)
It should be noted that the above prerequisite classes must have a "B" or better. Prerequisites that are greater than 7 to 10 years old must be supplemented with refresher course at either graduate or undergraduate level. Please call the program director with individual concern.
Integrated Anesthesia Associates Nurse Anesthesia program website
CRNA School Performance
CRNA School Rankings – U.S. News & World Report (2011) 
Ranking and scores are not available for Integrated Anesthesia Associates, as it is a new program.
Accredited CRNA Programs are reviewed regularly.
Integrated Anesthesia Associates Nurse Anesthesia Program was reviewed in August, 2013. It was given five years accreditation and will be reviewed again in October, 2018. 5 years accreditation is standard for a new CRNA Program.
Class of 2015:
First Time Test Takers: 91%
Attrition Rate: 0%
Employment rate: 100%
CRNA Salaries
An average nurse anesthetist salary in Connecticut 
Connecticut CRNA salaries tend to be slightly below the national average and fluctuate around the $130k-150k range.
An average annual nurse anesthetist salary in the US is $163,467 (according to a 2008 study) 
Rural average: $174,214
Metropolitan average: $164,148
Suburban average: $156,630
Average starting CRNA salaries range from: $110,000-$130,000.
All information given on this site about the Integrated Anesthesia Associates was taken directly from their website.
*This page was updated January 19th, 2017.*
Did you find an error on this page? Please report it here