Augusta University is the only CRNA school in Georgia. They are transitioning to a DNP program.  Many details are still being worked out so it is best to contact the school directly to get the specific details you may be looking for in this program.  All-CRNA-Schools.com will do our best to keep checking for program changes as they post them online.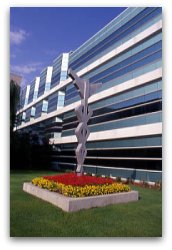 Augusta University, Anesthesia Program
987 St. Sebastian Way, EC 5517
Augusta, GA 30912
Contact Information
James I Masiongale, CRNA, MHS, Program Director
ph: (706) 721-9558
fax: (706) 721-8206
email: NursingAnes@augusta.edu
Quick Facts
CRNA Degree offered
MSN (Master of Science in Nursing), DNP projected to start Spring (January) 2018, Post-Master's Certificate (Completion)
Program Length
28 months/seven semesters, full time (MSN program)
Credit Hours
81 (MSN program)
Starting Month
January 2018 DNP program – in case approval is postponed, applicants offered admission will begin August 2017 for the MSN program.
Application Deadline
12/12/2016 – 3/10/2017
Cost of CRNA School at Augusta University Nursing Anesthesia Program Please note that tuition is calculated at the 2013-2014 rate. Tuition at most schools increases each academic year. Over the duration of the program, expect to pay a tuition that is slightly higher than what is shown here.
MSN Program:
Cost of In-State Tuition: $48,353
*Fees and expenses: $10,077
+ Grand Total: $58,430
Cost of Out of State Tuition: $96,706
*Fees and expenses: $10,077
+Grand Total: $106,783
*Fees and expenses includes estimated cost of books, lab fees, and other misc. school fees*
Augusta University Tuition Link
+This total does not include out of pocket expenses such as housing and clinical travel. The inclusion of these expenses would add an additional $70,000 to the total. In an attempt to keep costs consistent across schools, I have chosen to omit living and travel expenses from all tuition calculations.
Academic and Clinical Experience
MSN Program:
In this front loaded nurse anesthetist program, your first three semesters will include didactic, during which you'll gain experience in the human patient simulation lab.
At Augusta University, your clinical experience will take place in more than twenty health care sites across Georgia.
At these various clinical sites, you'll administer sedation, regional and general anesthesia to pediatric and adult patients for a wide variety of surgical specialties.
By the time you graduate Augusta University CRNA Program, you'll have administered 800+ anesthetics during at least 2,000 clinical hours.
Program Requirements
MSN PROGRAM

CRNA Program Requirements
BSN
And/or Masters in Nursing
RN:
Current RN license in the U.S. You'll need a Georgia RN license before enrollment.
Critical Care:
Minimum of 1 year full-time critical care RN experience within the past 3 years but at least 2 years of experience is recommended.
They do NOT accept:
PACU (Post-Anesthesia Care Unit)
OR (Operating Room)
ER (Emergency Room)
Telemetry step down units
GPA:
3.0 minimum but recommend a 3.25 on a 4.0 scale.
Minimum GRE scores:
GRE score of 900 or higher (sum of verbal and quantitative scores) will be required for those who took the GRE before the scoring changes. The minimum score of 290 (combined Verbal and Quantitative Scores) will be required for those who took the GRE after the scoring changes.  They recommend a score of 300.
ITOEFL:
Test of English as a Foreign Language score of 550 paper-based, 213 computer-based or 79 Internet-based, if applicable.
CRNA Educational Requirements (only one class required)
Chemistry
With a "B" or better within the last 5 years (may be at the undergraduate or graduate level)
Augusta University CRNA Program Website
CRNA School Performance
CRNA School Rankings – U.S. News & World Report (2011)
2.5 out of 5.0. Ranked 63 out of 107 CRNA programs.
*Please note: CRNA rankings are somewhat bias and subjective. Read disclaimer about how CRNA rankings are created.*
Accredited CRNA Programs are reviewed regularly.
Augusta University CRNA Program was last reviewed 05/2012. It was given the maximum of 10 years accreditation and will be reviewed again 5/2022.
Pass Rate for CRNA Boards at Augusta University Anesthesia Program
Please note: It is extremely rare for a student at any CRNA school to not eventually pass the exam. Most students who don't pass the first time pass the second. Very rarely does a person ever take it a third time. This statistic only measures how well the program prepares students to pass the test the first time around.
First-time test takers: More than 90% (2015)
National average (2008): 89.9%
Attrition Rate
1% (2015)
Employment Rate
100% (2015)
CRNA Salaries
An average nurse anesthetist salary in Georgia
Georgia CRNA salaries are below the national average and range from $120k-150k.
An average annual nurse anesthetist salary in the US is $163,467 (according to a 2008 study)
Rural average: $174,214
Metropolitan average: $164,148
Suburban average: $156,630
Average starting CRNA salaries range from: $110,000-$130,000.
*This page was updated June 2nd, 2016.
Did you find an error on this page? Please report it here