Augusta University is one of two CRNA school in Georgia. They have recently transitioned to a DNP program as of June 2017.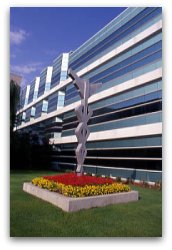 Augusta University, Anesthesia Program
987 St. Sebastian Way, EC 5517
Augusta, GA 30912
Contact Information
James I Masiongale, CRNA, MHS, Program Director
ph: (706) 721-9558
fax: (706) 721-8206
email: NursingAnes@augusta.edu
Quick Facts
CRNA Degree offered
DNP Nursing Anesthesia Program projected to start Spring (January) 2018
Program Length
36 months/nine semesters
Credit Hours
113 credit hours
Starting Month
January 2018 for the new DNP program.
Application Deadline
August 31st but early submission of completed application and supporting documents by July 1st or before is recommended.
Your application must be verified by NursingCAS and all supporting documentation received by August 31st for an application to be considered complete.
***Please note, the program admitted the last MSN class in Fall 2016 and they will not have an application and admission process during the 2017 Summer and Fall semesters (July 1 – Oct 31).
Cost of CRNA School at Augusta University Nursing Anesthesia Program Please note that tuition is calculated at the 2016-2017 rate. Tuition at most schools increases each academic year. Over the duration of the program, expect to pay a tuition that is slightly higher than what is shown here.
DNP Program:
Cost of In-State Tuition: $80,347
*Fees and expenses: $13,097
+ Grand Total: $93,347
Cost of Out of State Tuition: $160,500
*Fees and expenses: $13,097
+Grand Total: $173,597
*Fees and expenses include estimated cost of books, lab fees, and other misc. school fees*
Augusta University Tuition Link
+This total does not include out of pocket expenses such as housing and clinical travel. The inclusion of these expenses could add an additional $70,000 to the total. In an attempt to keep costs consistent across schools, I have chosen to omit living and travel expenses from all tuition calculations.
Academic and Clinical Experience
In this front loaded nurse anesthetist program, your first four semesters will include didactic, during which you'll gain experience in the human patient simulation lab.
At Augusta University, your clinical experience will take place in more than twenty health care sites across Georgia.
At these various clinical sites, you'll administer sedation, regional and general anesthesia to pediatric and adult patients for a wide variety of surgical specialties.
By the time you graduate Augusta University CRNA Program, you'll have administered 800+ anesthetics during at least 2,000 clinical hours.
Program Requirements
CRNA Program Requirements
BSN
And/or Masters in Nursing
RN:
Current RN license in the U.S. You'll need a Georgia RN license before enrollment.
Critical Care:
Minimum of 1 year full-time critical care RN experience within the past 3 years but at least 2 years of experience is recommended.
They do NOT accept:
PACU (Post-Anesthesia Care Unit)
OR (Operating Room)
ER (Emergency Room)
Telemetry step down units
GPA:
3.0 minimum but recommend a 3.25 on a 4.0 scale.
Minimum GRE scores:
GRE score of 290 or higher (sum of verbal and quantitative scores) taken within the last 5 years but it is recommended to have a minimum of 300.
TOEFL:   
Test of English as a Foreign Language score of 550 paper-based, 213 computer-based or 79 Internet-based, if applicable.
Graduate students can submit proof of earning a baccalaureate degree from a regionally accredited US college or university where English is the language of instruction if they wish to be exempted from the TOEFL requirement.
CRNA Educational Requirements (only one class required)
Chemistry
With a "B" or better within the last 5 years (may be at the undergraduate or graduate level)
Augusta University CRNA Program Website
CRNA School Performance
CRNA School Rankings – 2016 All-CRNA-School Ranks
Ranked 42 out of 86 with data taken from the 2015 MSN graduating class.
Accredited CRNA Programs are reviewed regularly.
Augusta University's DNP-NA Program was last reviewed 05/2017 and is currently set to be reviewed again in 2022.
Pass Rate for CRNA Boards at Augusta University Anesthesia Program
Please note: It is extremely rare for a student at any CRNA school to not eventually pass the exam. Most students who don't pass the first time pass the second. Very rarely does a person ever take it a third time. This statistic only measures how well the program prepares students to pass the test the first time around.
First-time test takers: More than 76% (2016)
National average (2008): 89.9%
Attrition Rate
0% (2016)
Employment Rate
100% (2015)
CRNA Salaries
An average nurse anesthetist salary in Georgia
Georgia CRNA salaries are below the national average and range from $120k-150k.
An average annual nurse anesthetist salary in the US is $163,467 (according to a 2008 study)
Rural average: $174,214
Metropolitan average: $164,148
Suburban average: $156,630
Average starting CRNA salaries range from: $110,000-$130,000.
*This page was updated June 28th, 2017.
Did you find an error on this page? Please report it here