Westminster College is the only CRNA school in Utah.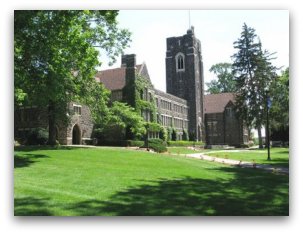 Westminster College Utah
School of Nursing and Health Sciences
1840 South 1300 East
Salt Lake City, UT 84105
Contact Information 
Meagan Rumph
Graduate Programs Coordinator
ph: (801) 832-2159
tf: (800) 748-4753
fax: (801) 832-3110
mrumph@westminstercollege.edu
James Stimpson, CRNA, DNP, Program Director
ph: (801) 832-2158
email: Jstimpson@westminstercollege.edu
Quick Facts
CRNA Degree offered
Master of Science in Nurse Anesthesia
Program Length
29 months
Credit Hours
64 credit hours
Starting Month
August
Application Deadline
September 30, 2017. Late applications are considered on a space available basis.
Entire Program Cost of CRNA School at Westminster College Utah

Tuition is calculated at the 2016-2017 rates. Tuition at most schools increases each academic year. Over the duration of the program, expect to pay a tuition that is 5% to 15% higher than what is shown here.
Cost of Tuition: $78,457
*Fees and expenses: $3,459
Grand Total: $81,916
*This includes books, supplies, memberships, malpractice and other miscellaneous expenses.
Westminster College Utah Fees and Expenses Link
Westminster College Utah Tuition Link

Class Size
18 students admitted each year
Number of Applicants
86 applicants in 2016
CRNA Program Summary
Are you concerned that the Westminster College Utah Nurse Anesthesia Program won't give you the specific experiences or training you need to be a successful CRNA? Learn what standards CRNA Programs must meet in order to be accredited by the Council on Accreditation of Nurse Anesthesia (COA).
This CRNA program (as well as all others that are accredited by the COA) prepares you to take the CCNA certification exam at the conclusion of the program, allowing you to become a CRNA.
In this front-loaded program, you'll spend your first year completing the didactic portion of the curriculum. You'll begin your clinical rotations in the beginning of your second year and will continue them until you graduate.
During your education at Westminster College Utah, you'll have access to state of the art equipment, including SimMan (a human simulator).
You'll gain experience with a wide variety of cases, giving you a well rounded education base that will fully prepare you for your career as a nurse anesthetist.
Program Requirements
Looking for something specific? Find CRNA schools categorized by their unique requirements.
Some CRNA schools require much more out of their applicants than others. See how the requirements at Westminster College Utah compare to most CRNA school's requirements.
CRNA Program Requirements
Required Bachelor Degree
Bachelor's degree from a regionally accredited school is required.  Bachelor's in Nursing is strongly preferred. Other applicants ie. BS, BA, DC, MD, BA, DDS, etc. may also apply.
RN
Current RN license in good standing.
Critical Care
Minimum of 1 year of critical care. Critical care experience within the last 3 years is required. Applicants with experience in NICU/PICU* or with less than 1 year of critical experience may apply, but may not be selected for an interview at the MSNA Director's discretion.
Preferred critical care experience includes:
ICU
Cardiac ICU
Neuro ICU
Thoracic ICU
Shock-Trauma ICU
Acceptable:
*Neonatal ICU
*Pediatric ICU
Surgical ICU
Medical ICU
They do not accept:
Operating Room
Post Anesthesia Care Unit
GPA
Minimum 3.0 GPA, including a minimum 3.0 GPA in core sciences
GRE Scores
GRE scores on file from within the last 3 years.
Certifications
BLS (Basic Life Support)*
ACLS (Advanced Cardiac Life Support)*
PALS (Pediatric Advanced Life Support)*
CCRN Certification is also highly recommended and encouraged.
* Due upon acceptance into the program
Westminster College Utah's CRNA program website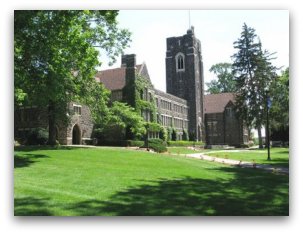 CRNA School Performance
CRNA School Rankings – U.S. News & World Report (2011)
This Nurse Anesthesia Program received a score of less than 2.0 out of 5.0 by US News and World Report.
*Please note: CRNA rankings are bias and subjective. Read disclaimer about how CRNA rankings are created.*
Accredited CRNA Programs are reviewed regularly.
Westminster College Utah Nurse Anesthetist Program was last reviewed 05/2012. It was given the maximum of 10 years accreditation and will be reviewed again Spring 2022. This shows that the program is in full compliance with the COA's accreditation standards.
Pass Rate for CRNA Boards at Westminster College Utah
Please note: It is extremely rare for a student at any CRNA school to not eventually pass the exam. Most students who don't pass the first time pass the second. Very rarely does a person ever take it a third time. This statistic only measures how well the program prepares students to pass the test the first time around.
First-time test takers: 94% Class of 2015
National average (2008): 89.9%
Attrition Rate
6% (2015)
CRNA Employment Rate of program graduates
100% (Class of 2015)
CRNA Salaries
An average nurse anesthetist salary in Utah
Utah CRNA salaries are slightly below the national average and range from $130k-160k.
An average annual nurse anesthetist salary in the US is $163,467 (according to a 2008 study)
Rural average: $174,214
Metropolitan average: $164,148
Suburban average: $156,630
Average starting CRNA salaries range from: $110,000-$130,000.
Frequently Asked Questions
Where are clinical rotations held?
Arizona, Colorado, Idaho, Illinois, Kansas, Missouri, Nevada, Texas, Utah, Wyoming.
What is the daily schedule like?
Academic (first year) classes are generally four days per week. Clinical days are usually 5 days per week. Some rotations will provide opportunities for evening and night shifts as well as on-call opportunities.
Can I work as an RN while I'm in the program?
You should not plan on working more than 8-16 hours maximum per week in part-time employment.
You need to maintain a grade of 82% or better prior to working part-time, and if your grades fall below acceptable levels, you will be asked to terminate your employment.
What holidays will I get off?
The holidays observed at the clinical affiliation site will also be observed by students at that site. These days may vary from one site to another, but usually include: New Years Day, Martin Luther King Day, President's Day, Memorial Day, Independence Day, Pioneer Day (Utah only), Labor Day, Thanksgiving Day, and Christmas Day.
All information given on this site about Westminster College Utah's Nurse Anesthetist Program was taken directly from their website.
*This page was updated December 15th, 2016.*
Did you find an error on this page? Please report it here