The University of Texas in Houston is one of five CRNA schools in Texas.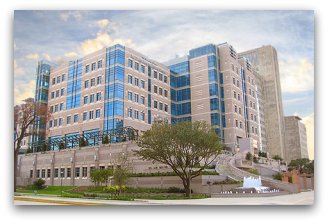 University of Texas Houston
University of Texas at Houston Health Science Center,
School of Nursing Nurse Anesthesia Division
6901 Bertner
Houston, TX 77030
Contact Information
Kristen Starnes-Ott, CRNA, MSN, Program Administrator
ph: (713) 500-2158
fax: (713) 500-2171
email: Kristen.Starnes-Ott@uth.tmc.edu
Myron H Arnaud, DNP, CRNA
ph: (713) 500-2094
Assistant Track Director, Nurse Anesthesia
email: Myron.H.Arnaud@uth.tmc.edu
Quick Facts
CRNA Degree offered
Master of Science in Nursing in Nurse Anesthesia, BSN-DNP program
Program Length
32 months, full time
Credit Hours
90 semester hours
Starting Month
August
Application Deadline
July 1
Entire Program Cost of CRNA School at University of Texas Houston.
Tuition is calculated at the 2015-2016 rate. Tuition at most schools increases each academic year. Over the duration of the program, expect to pay a tuition that is 5% to 15% higher than what is shown here.
Cost of In State Tuition: $21,960
*Fees and expenses: $23,897
Grand Total: $45,857
Cost of Out of State Tuition: $78,750
*Fees and expenses: $23,897
Grand Total: $102,647
*This includes the cost of health insurance (which can be waived if you have proof of your own), liability insurance, books and supplies, student services fee, technology fee, graduation fee and other miscellaneous school expenses.
University of Texas Tuition Link
Class Size
Average 20
Number of Applicants
100
CRNA Training
Are you concerned this CRNA school won't give you the specific experiences or training you need to be a successful CRNA? Learn what standards CRNA Programs must meet in order to be accredited by the Council on Accreditation of Nurse Anesthesia (COA).
The program incorporates online courses with classroom centered courses and clinical experiences, giving you flexibility. At University of Texas Houston's CRNA program, you'll learn how to manage the anesthesia needs of patients of all ages.
You'll become proficient in the areas of pre-anesthetic assessment and evaluation, anesthesia planning, anesthesia administration and monitoring, and post-anesthesia care.
By the time you graduate, you'll be prepared to administer all types of anesthesia, including general, regional, local, and conscious sedation.
Non-thesis options are available.
Program Requirements
Looking for something specific? Find CRNA schools categorized by their unique requirements.
Some CRNA schools require much more out of their applicants than others. See how these requirements compare to most CRNA school's requirements.
CRNA Program Requirements
Required Bachelor Degree
You are required to have a BSN (Bachelor of Science in Nursing) from an accredited school.
RN:
Evidence of current Texas nursing licensure
Critical Care:
One year experience in critical care as a registered nurse, two years preferred. Any type of ICU experience is accepted. It does not have to be adult ICU (NICU and PICU are very acceptable).
They do not accept:
PACU (Post Anesthesia Care Unit)
ER (Emergency Room)
OR (Operating Room)
Cath Lab
GPA:
Required grade point average of 3.0 or better on a 4.0 scale.
GRE scores:
GRE scores need to be 500 or greater on each of the Verbal and Quantitative sections and a minimum of 3.5 on the written section. For the Revised GRE, the recommended score is: 153 Verbal; 144 Quantitative; with the written section remaining at 3.5. Scores need to be no more than 5 years old. MAT scores are no longer accepted for nurse anesthesia applicants.
International Students
TOEFL scores can be no more than two (2) years old and a minimum score of 550 is required on the paper exam, a minimum score of 213 on the computer-based exam, or a minimum score of 86 on the internet-based exam.
A course-by-course evaluation of international credentials by Educational Credential Evaluators (ECE) for individuals with degrees from outside the US.
Certifications:
BCLS (Basic Cardiac Life Support) OR
ACLS (Advanced Cardiac Life Support) OR
PALS (Pediatric Advanced Life Support)
CRNA Educational Requirements
Basic Statistics
Organic Chemistry or equivalent Biochemistry course within 6 years of application, needs to be more than an introductory course.
University of Texas Houston's CRNA program website
CRNA School Performance
CRNA School Rankings – U.S. News & World Report (2011)
3.0 out of 5.0. Ranked 26 out of 107 CRNA programs. Ranked 16 in 2007.
*Please note: CRNA rankings are bias and subjective. Read disclaimer about how CRNA rankings are created.*
Accredited CRNA Programs are reviewed regularly.
University of Texas Houston Nurse Anesthetist Program was last reviewed 10/2011. It was given the maximum of 10 years accreditation and will be reviewed again 10/2021. This shows that the program is in full compliance with the COA's accreditation standards.
Pass Rate for CRNA Boards at University of Texas Houston
ALL graduates from the past five years have successfully passed the national certification exam.
2012, 2013, 2014 and 2015 graduates passed the National Certification Exam – 100% on first attempt.
Attrition Rate
2% Class of 2015
CRNA Employment Rate of program graduates
100% of students who sought employment were able to find jobs within 6 months after graduation.
CRNA Salaries
An average nurse anesthetist salary in Texas
Texas CRNA salaries range from $140k-170k.
An average annual nurse anesthetist salary in the US is $163,467 (according to a 2008 study)
Rural average: $174,214
Metropolitan average: $164,148
Suburban average: $156,630
Average starting CRNA salaries range from: $110,000-$130,000.
All information given on this site about University of Texas Houston's Nurse Anesthetist Program was taken directly from their Website.
*This page was updated February 21st, 2016.*
Did you find an error on this page? Please report it here