University of Puerto Rico Nurse Anesthesia program is one of three programs in Puerto Rico.

University of Puerto Rico
Central Admissions Office MSC
Nurse Anesthesia Program
PO BOX 365067
San Juan, PR 00936-5067
Contact Information
Jorge Hernández Vélez, CRNA MS
Nurse Anesthesia Program Director
ext. 2034
ph: 787-758-2525
email: jorge.hernandezvelez@upr.edu
Silma Torres, Administrative Assistant III, NAP
email: silma.torres@upr.edu
ext. 1985
Fax: 787-759-3644
Quick Facts
CRNA Degree offered
Master of Science in Nursing with Specialty in Anesthesia (MSN-SA)
Program Length
29 months
Credit Hours
67 credit hours
Starting Month
August
Application Deadline 
February 15
Entire Program Cost of CRNA School at the University of Puerto Rico
Tuition at most schools increases each academic year. Over the duration of the program, expect to pay a tuition that is 5% to 15% higher than what is shown here.
Cost of Tuition: $17,500
*Fees and expenses: $9,008
Grand Total: $26,508
*This includes the cost of health insurance, books and supplies and miscellaneous school expenses.
Class Size
About 9 students.
Program Requirements
Looking for something specific? Find CRNA schools categorized by their unique requirements.
Some CRNA schools require much more out of their applicants than others. See how the requirements at the University of Puerto Rico compare to most CRNA school's requirements.
CRNA Program Requirements
Required Bachelor Degree
Bachelor's Degree in Nursing from an accredited program – CCNE or NLNAC
RN:
License in the Commonwealth of Puerto Rico. Reciprocity forms may be obtained from the Puerto Rico State Board of Nursing. The license is required at the beginning of the Program.
Critical Care:
One year of professional work as an RN in acute critical care within the last five years.
GPA:
3.0 in general, science, and nursing classes
Minimum GRE scores:
EXADEP – 400 or
Graduate Record Examination (GRE) GRE – 400 on both verbal and quantitative reasoning.  GRE revised General Test- 140 on both verbal and quantitative reasoning.
Certifications:
BLS (Basic Life Support)
ACLS (Advanced Cardiac Life Support)
PALS (Pediatric Advanced Life Support)
TOEFL:
An applicant, whose first language is not English, must attain a minimum score on the Test of English as a Foreign Language (TOEFL). Preferred overall score of 80 and minimum score of 20 on the lecture portion.
Course Prerequisites:
Statistics
Chemistry
Be computer literate
University of Puerto Rico program information
Classes are taught in Spanish, tests are given in English, most supporting texts are in English.
CRNA School Performance
CRNA School Rankings – U.S. News & World Report (2011)
This school was given initial accreditation in 2012.
*Please note: CRNA rankings are bias and subjective. Read disclaimer about how CRNA rankings are created.*
Accredited CRNA Programs are reviewed regularly. 
University of Puerto Rico Nurse Anesthetist Program was given its initial accreditation in October 2012. It was given six years accreditation and will be reviewed again in October 2018.
Pass Rate for CRNA Boards at University of Puerto Rico
Please note: It is extremely rare for a student at any CRNA school to not eventually pass the exam. Most students who don't pass the first time pass the second. Very rarely does a person ever take it a third time. This statistic only measures how well the program prepares students to pass the test the first time around.
First-time test takers: 57% – 2016
National average (2008): 89.9%
Attrition Rate 
11% – 2016
Employment Rate
100% – 2016
CRNA Salaries
 Data on CRNA Salaries in Puerto Rico is unavailable, however, an average annual nurse anesthetist salary in the US is $163,467 (according to a 2008 study).
Rural average: $174,214
Metropolitan average: $164,148
Suburban average: $156,630
Average starting CRNA salaries range from: $110,000-$130,000.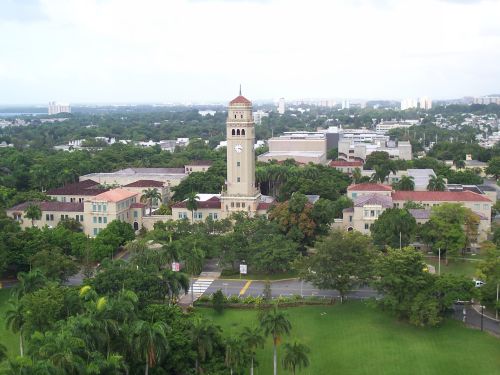 Criteria for Student Selection
The student selection is based on the percentages below.  They are looking for a well rounded individual.  Use the percentages to help you see what areas of the application are the most important in order to be accepted.
(example: your personal interview is worth more than the Analysis of Curriculum so make sure you spend more time preparing for your interview rather than perfecting your Curriculum Vitae.)
GPA: 25%
Minimum specific index: 20%
Results of GRE/EXADEP: 20%
Personal Interview (English): 20%
TOEFL Examination: 10%
Analysis of Curriculum Vitae: 5%
All information given on this site about the University of Puerto Rico was taken directly from their website.
*This page was updated October 31st, 2016.*