The University of Miami Florida's Nurse Anesthesia School is now offering a BSN-DNP Nurse Anesthesia Track.
University of Miami Florida
Nurse Anesthetist Program
5030 Brunson Drive
Coral Gables, FL 33124
or
PO BOX 248153
Coral Gables, FL 33124
Contact Information
Rossana Bizzio, CRNA, MS, ARNP, Associate Program Director
ph: (305) 284-2645
email: r.bizzio@miami.edu, bizzio@miami.edu or mpino@miami.edu
Quick Facts
CRNA Degree offered
Doctor of Nursing Practice, Post Master's DNP (completion)
Program Length
36 months
Credit Hours
Class credits: 65, Clinical credits: 55, Total credits: 120
Starting Month
January
Application Deadline  
Applications open January 15, 2017. Early Decision deadline: April 1, 2017 and Regular deadline: June 1, 2017.  You will need to apply through NursingCAS.
Entire Program Cost of CRNA School at the University of Miami Florida.
Tuition at most schools increases each academic year. Over the duration of the program, expect to pay a tuition that is 5% to 15% higher than what is shown here.
Cost of In State Tuition: $110,007
*Fees and expenses: $6,713
Grand Total: $116,720
*This includes the estimated cost of books and supplies, test fees and miscellaneous school expenses.
University of Miami Florida Tuition Link
Class Size
maximum of 30 students will be accepted
Program Requirements
Looking for something specific? Find CRNA schools categorized by their unique requirements.
Some CRNA schools require much more out of their applicants than others. See how the requirements at the University of Miami Florida compare to most CRNA school's requirements.
CRNA Program Requirements
BSN
from an NLN or CCNE accredited program of nursing is preferred. Baccalaureate degree in a related field of study will be considered.
RN:
Current, unrestricted Florida RN license or the state or territory of current practice. Florida license must be obtained once admitted.
Critical Care:
Minimum of 2 years RN experience in critical care within the last 5 years. You need to have experience caring for the critically ill who have required vasoactive drips, mechanical ventilation and/or invasive monitoring.
Acceptable critical care experience includes:
Medical ICU
Surgical ICU
Pediatric ICU
Trauma ICU
Neuro ICU
Cardiac/Cardiothoracic/Cardiovascular ICU
They do not routinely accept:
Emergency Room
Operating Room
Step-down ICU
GPA:
A minimum GPA of 3.0 is recommended
Minimum GRE scores:
Not required
TOEFL:
If English is not your native language, you must take the Test of English as a Foreign Language (TOEFL).
Certifications:
BLS (Basic Life Support)
ACLS (Advanced Cardiac Life Support)
PALS (Pediatric Advanced Life Support)
*CCRN (Critical Care Registered Nurse)
*not required but a plus
Course Prerequisites
Introductory Statistics within 5 years
Optional
If you'd like to freshen up on your science/math skills or improve your chances of getting accepted, they recommend you take a graduate-level science course like Biochemistry or a graduate level statistics course.
University of Miami Florida's CRNA program website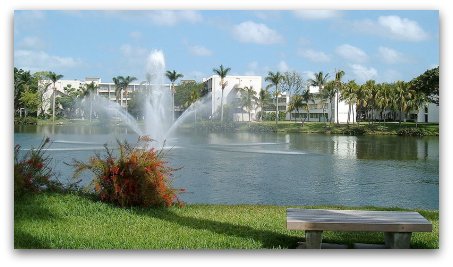 CRNA School Performance
CRNA School Rankings – U.S. News & World Report (2011)
2.4 out of 5.0. Ranked 72 out of 107 CRNA programs.
*Please note: CRNA rankings are bias and subjective. Read disclaimer about how CRNA rankings are created.*
Accredited CRNA Programs are reviewed regularly.
University of Miami Florida Nurse Anesthetist Program was last reviewed in October 2008. It was given the maximum of ten years accreditation and will be reviewed again in October 2018. This shows that the program is in full compliance with the COA's accreditation standards.
Pass Rate for CRNA Boards at University of Miami Florida
First-time test takers: 91% (2014)
Attrition Rate 
14% (2014)
Employment Rate 
96% (2015)
CRNA Salaries
An average nurse anesthetist salary in Florida
Florida CRNA salaries hover right around the national average and fluctuate between $150k-175k. Starting salaries for nurse anesthetists in Florida tend to be lower than that range.
An average annual nurse anesthetist salary in the US is $163,467 (according to a 2008 study)
Rural average: $174,214
Metropolitan average: $164,148
Suburban average: $156,630
Average starting CRNA salaries range from: $110,000-$130,000.
Frequently Asked Questions
Can I work as an RN while I'm in the program?
Their program is intensive and requires many hours of study and preparation. Employment is strongly discouraged.
How many vacation days am I given?
They follow the University academic calendar, including all holidays and breaks.  You will need to return from the winter holiday break one week early, but otherwise, you get the same days off as other students.
What types of anesthesia will I be exposed to at the University of Miami Florida's nurse anesthetist school?
You'll be exposed to transplantation, high-risk OB, adult and pediatric cardiac surgery, neurosurgery, maxillofacial, pediatrics, trauma, orthopedics, urology, general surgery, gynecology, plastics, oncology, and vascular surgery.
All information given on this site about University of Miami Florida's Nurse Anesthetist Program was taken directly from their website.
*This page was updated December 13th, 2016.*
Did you find an error on this page? Please report it here