The University of Iowa CRNA program was ranked #11 in 2011.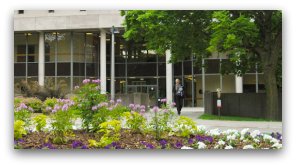 University of Iowa
Anesthesia Nursing Program
Department of Anesthesia
University of Iowa Hospitals & Clinics
C607 General Hospital
200 Hawkins Drive
Iowa City, IA, 52242
Contact Information
Cormac T O'Sullivan, CRNA, PhD, ARNP, Clinical Assistant Professor & Program Director
ph: (319) 384-7354
tf: (800) 553-4692
email: cormac-osullivan@uiowa.edu
Paul Schulte, Program Coordinator
email: paul-schulte@uiowa.edu
Quick Facts
CRNA Degree offered
DNP (Doctor of Nursing Practice) with Anesthesia Nursing Specialization
Program Length
36 months
Credit Hours
74
Starting Month
May
Application Deadline
June 1st
Entire Program Cost of CRNA School at University Iowa.

Tuition at most schools increases each academic year. Over the duration of the program, expect to pay a tuition that is 5% to 15% higher than what is shown here.
Cost of In State Tuition: $66,888
*Fees and expenses: $5,685
Grand Total: $72,573
Cost of Out of State Tuition: $133,696
*Fees and expenses: $5,685
Grand Total: $139,381
*This includes the cost of application fee, books and supplies, certification exam fees, liability insurance, AANA membership and review course.
Class Size
12
CRNA Program Summary
Are you concerned that the University Iowa Nurse Anesthesia Program won't give you the specific experiences or training you need to be a successful CRNA? Learn what standards CRNA Programs must meet in order to be accredited by the Council on Accreditation of Nurse Anesthesia (COA).
This CRNA program (as well as all others that are accredited by the COA) prepares you to take the CCNA certification exam at the conclusion of the program, allowing you to become a CRNA.
Academic and Clinical experience
At University Iowa, you'll spend the first three semesters mostly in the classroom, completing the academic phase.
Your fourth semester is transitional. In the mornings of this third semester, you'll gain your first clinical experiences with your preceptors at the University of Iowa Hospitals and Clinics (UIHC). In the afternoons, you'll attend a course that will give you a basic overview of the many aspects of anesthesia.
During the fifth semester, you'll complete your academic courses and begin taking "call" hours under the direction of a faculty anesthesiologist.
Advanced clinical rotations begin sixth semester and continue through to graduation. During this time, you'll get at least three months of anesthesia experience in their rural clinical sites, providing you with a foundation in small-town, CRNA-only anesthesia practice.
You'll have an additional 4-5 weeks providing obstetrical anesthesia, another 4-5 weeks administering anesthesia for individuals with multi-system diseases, and 4-5 weeks learning cardiac anesthesia.
Program Requirements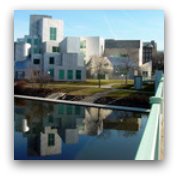 Looking for something specific? Find CRNA schools categorized by their unique requirements.
Some CRNA schools require much more out of their applicants than others. See how the requirements at University Iowa compare to most CRNA school's requirements.
CRNA Program Requirements
Required Bachelor Degree
Bachelor's degree in nursing (BSN/BAN) from a program accredited by the Commission on Collegiate Nursing Education (CCNE).
RN
Current RN license in Iowa or another state. IA license needs to be obtained by matriculation.
Critical Care
At least one year of recent full-time critical care nursing experience (post-ADN or post-BSN) as an RN prior to the June 1 deadline, however the average experience for admitted students is 2+ years.
Acceptable critical care experience includes:
Intensive Care Unit (ICU)
Medical Intensive Care Unit (MICU)
Neonatal Intensive Care Unit (NICU)
Pediatric Intensive Care Unit (PICU)
Surgical Intensive Care Unit (SICU)
Cardiac Care Unit (CCU)
They do not accept:
Post-Anesthesia Care Unit (PACU)
OR nursing
Emergency Room (ER)
GPA
Cumulative GPA of 3.0. A strong science and math GPA is recommended.
GRE Scores
Not required
TOELF
a score of 550 or higher on the paper-based (PBT) version of the test, or
a score of 81 or higher on the Internet-based version of the test (iBT)
when appropriate for applicants whose native language is not English.
Certifications
BCLS (Basic Cardiac Life Support)
ACLS (Advanced Cardiac Life Support)
PALS (Pediatric Advanced Life Support)
Course Prerequisites 
Required:
Upper level Statistics – taken no more than 5 years ago
Recommended:
Anatomy, Physiology, Patho-Physiology, Physical Assessment, Pharmacology, General Biology (human or animal), Microbiology, Inorganic Chemistry, Organic Chemistry, Biochemistry, College Math, College Physics, Computer Competency Skills (a class is not required if you have mastered certain computer skills)
University Iowa's CRNA program website
CRNA School Performance
CRNA School Rankings – U.S. News & World Report (2011) 3.3 out on a 5.0 scale. Ranked 11th out of 107 CRNA programs
*Please note: CRNA rankings are bias and subjective. Read disclaimer about how CRNA rankings are created.*
Accredited CRNA Programs are reviewed regularly.
University Iowa was last reviewed 10/2010. It was given the maximum of 10 years accreditation and will be reviewed again 10/2020. This shows that the program is in full compliance with the COA's accreditation standards.
Pass Rate for CRNA Boards at University Iowa
Please note: It is extremely rare for a student at any CRNA school to not eventually pass the exam. Most students who don't pass the first time pass the second. Very rarely does a person ever take it a third time. This statistic only measures how well the program prepares students to pass the test the first time around.
First-time test takers: 89% (class of 2016)
National average (2008): 89.9%
Attrition Rate
8.3% (Class of 2016)
CRNA Employment Rate of program graduates
100% (Cass of 2016)
CRNA Salaries
An average nurse anesthetist salary in Iowa
CRNA salaries in Iowa are slightly lower than the national average and range from $120K-$175K.
An average annual nurse anesthetist salary in the US is $163,467 (according to a 2008 study)
Rural average: $174,214
Metropolitan average: $164,148
Suburban average: $156,630
Average starting CRNA salaries range from: $110,000-$130,000.
Frequently Asked Questions
How many hours should I expect to be engaged in the program each week?
Class time, clinical hours, and preparatory time for class and clinical could occupy about 60 hours per week.
Can I work as an RN while I'm in the program?
Although outside employment is discouraged because of the intense nature of the program, a student may work, with consent of the program director when:
It does not interfere with the educational program
Academic and clinical performance is satisfactory
The student is not employed during the eight hours prior to any class or clinical assignment
The student does not miss class or clinical assignments
All information given on this site about University Iowa's Nurse Anesthetist Program was taken directly from their website.
*This page is current as of April 11th, 2017.*
Did you find an error on this page? Please report it here