The Union University DNP program offers an intensive online format with on-campus sessions four weeks per year.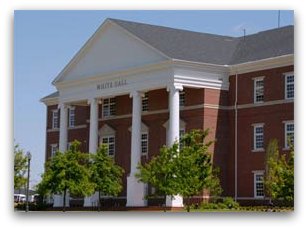 Union University DNP Nurse Anesthesia School
Union University Jackson TN
Union University School of Nursing
Nurse Anesthesia Track
1050 Union University Drive
Jackson, TN 38305
Contact Information
Nurse Anesthesia Admissions
Carrie Cantrell
email: ccantrell@uu.edu
phone: 731-661-5124
Fax: 731-661-5504
General Information:
nursingadmissions@uu.edu
Phone: 731-661-6545
Fax: 731-661-5504
Quick Facts
CRNA Degree offered
Doctor of Nursing Practice in Anesthesia (Post-Master's DNP Program),  BSN-DNP Program
Program Length
5-semesters
Credit Hours
38 curriculum hours
Starting Month
Fall of each year
Application Deadline
Application deadline of March 1 is noted for priority acceptance into this track that begins in the fall of each year. Applications are accepted for fall enrollment until class is full.
Class Size
Average class size is 13 students including students in CRNA, Nurse Practitioner, and Executive Leadership.
Entire Program Cost of Union University's Post Master's DNP Program.
Please note that tuition is calculated at the 2015-2016 rates. Tuition at most schools increases each academic year. Over the duration of the program, expect to pay a tuition that is slightly higher than what is shown here.
Cost of Tuition: $31,920
*Fees and expenses: $1,115
Grand Total: $33,035
* This includes the estimated cost of books and application fee.
Program Requirements
CRNA Program Requirements
Required Degree
Bachelor of Science, preferably in Nursing, from an accredited program.
Masters Degree in Nursing from an accredited program.
Other degrees are considered for acceptance but additional coursework maybe required prior to enrollment.
RN:
Current unencumbered RN and CRNA licensure in your state of residence.
GPA:
Cumulative GPA of at least 3.0 on a 4.0 scale.
International Students:
TOEFL with WES evaluations of transcripts
Union University DNP Anesthesia's CRNA program website
CRNA Salaries
An average nurse anesthetist salary in Tennessee
The average Nurse Anesthetist pay in Tennessee is an annual salary ranging from $150k-180k, which is a little higher than the national average.
An average annual nurse anesthetist salary in the US is $163,467 (according to a 2008 study)
Rural average: $174,214
Metropolitan average: $164,148
Suburban average: $156,630
Average starting CRNA salaries range from: $110,000-$130,000.
School Reviews
Be the first to review this school, or see reviews for other schools.
All information given on this site about Union University DNP Program was taken directly from their website.
*This page was updated January 31st, 2016.*
Did you find an error on this page? Please report it here