[vc_row][vc_column][vc_column_text]Texas Christian University is one of five CRNA schools in Texas.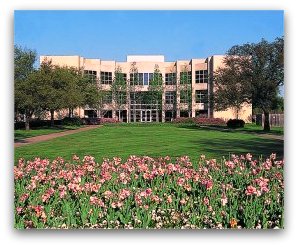 Texas Christian University
School of Nurse Anesthesia
TCU Box 298626
Fort Worth, TX 76129
Physical Address
Annie Richardson Bass Building
2800 West Bowie Street
Suite 3101
Fort Worth, TX 76109
Contact Information
Kay K Sanders, CRNA, DNP, Director, School of Nurse Anesthesia
ph: (817) 257-7887
fax: (817) 257-5472
email: k.sanders@tcu.edu
Quick Facts
CRNA Degree offered
Doctor of Nursing Practice – Anesthesia
Program Length
36 months
Starting Month
January
Application Deadline
July 1
Entire Program Cost of CRNA School at Texas Christian University Anesthesia Nursing.
Tuition is calculated for the class that graduates in 2018. Tuition will NOT increase for this class. Estimate is for the entire length of the program.
Cost of Tuition: $88,400
*Fees and expenses: $1,140
Grand Total: $89,540
*Estimate includes application fee, test fees and supplies.
Class Size
55-65 students are accepted each year, depending on the number of qualified applicants and the number of clinical slots available.
Are you concerned the Texas Christian University Anesthesia Nursing Program won't give you the specific experiences or training you need to be a successful CRNA? Learn what standards CRNA Programs must meet in order to be accredited by the Council on Accreditation of Nurse Anesthesia (COA).
In Phase 1 of the program at TCU's Nurse Anesthetist School, you'll complete on-line courses as well as classroom and laboratory work. The coursework includes pharmacology, chemistry, anatomy and physiology, pathophysiology, and research.
Coursework for the first two semesters is delivered entirely on-line, and students may arrange distance programming at clinical sites in Year 2. Students are required to be in residence the fall semester of Year 2.
Your last 16 months will be spent in clinical residency, where you'll be placed in clinical sites across the nation and learn to practice nurse anesthesia under the guidance of clinical faculty, nurse anesthetists and anesthesiologists.
Program Requirements
Looking for something specific? Find CRNA schools categorized by their unique requirements.
Some CRNA schools require much more out of their applicants than others. See how these requirements compare to most CRNA school's requirements.
CRNA Program Requirements
Required Bachelor Degree
Bachelor of Science in Nursing, or an appropriate Bachelor degree from an accredited school or college.
A bachelor's degree in a natural science is accepted. Examples are Chemistry, Biology, Physics, etc. If you have another degree, your past academic background is individually considered for predictors of success in their CRNA School. Predictors include a strong science background and good performance history.
RN
A valid, current RN license
Critical Care
You need at least one year of critical care experience prior to starting the program. You may be eligible for an interview before you've completed your one year experience. The admissions committee highly recommends two years of critical care experience.
Emphasis is placed on experience with:
Invasive hemodynamic monitoring
Mechanical ventilation
Cardiac assist devices
Vasoactive drips
The preferred areas of critical care are:
Surgical ICU
Cardiothoracic ICU
Coronary ICU
Medical ICU
Pediatric ICU
Neonatal ICU
Neurosurgical ICU
Applicants whose experience is primarily in the Emergency Room may also be accepted, provided they can demonstrate familiarity with invasive monitoring, ventilators, and critical care pharmacology.
GPA
Weighted GPA 3.0 or greater
GRE Scores
Combined score on the verbal and quantitative sections greater than 302 on the revised GRE or greater than 1100 on the former version; minimum score of 4.0 on the analytical writing section. GREs must be taken within the last 5 years.
If English is not your first language…
You'll need a score of at least 600 on the Test of English as a Foreign Language (TOEFL) and a score of 6 on the institutional version of the Spoken English Test (SET).
Certifications
BLS (Basic Life Support)
ACLS (Advanced Cardiac Life Support)
PALS (Pediatric Advanced Life Support)
CCRN (Critical Care Registered Nurse)
Science Classes evaluated for GPA
Your grades in the following classes are looked at as predictors of your success in the program. If you have less than a 3.0 in any one of these classes, you'll want to retake it.
Chemistry
Organic Chemistry (or Biochemistry)
Biology
Microbiology
Mathematics
Anatomy
Physiology
Texas Christian University Anesthesia Nursing's CRNA program website
CRNA School Performance
CRNA School Rankings – U.S. News & World Report (2011)
2.6 out of 5.0. Ranked 55 out of 107 CRNA programs.
*Please note: CRNA rankings are bias and subjective. Read disclaimer about how CRNA rankings are created.*
Accredited CRNA Programs are reviewed regularly.
Texas Christian University Anesthesia Nursing Nurse Anesthetist Program was last reviewed 10/2006. It was given the maximum of 10 years accreditation and will be reviewed again 10/2016. This shows that the program is in full compliance with the COA's accreditation standards.
Pass Rate for CRNA Boards at Texas Christian University Anesthesia Nursing
First-time test takers: 97% (2015)
National average (2008): 89.9%
Attrition Rate 
5% (2015)
Employment Rate
100%
CRNA Salaries
An average nurse anesthetist salary in Texas
Texas CRNA salaries range from $140,000-170,000.
An average annual nurse anesthetist salary in the US is $163,467 (according to a 2008 study)
Rural average: $174,214
Metropolitan average: $164,148
Suburban average: $156,630
Average starting CRNA salaries range from: $110,000-$130,000.
Frequently Asked Questions
Can I work as an RN while I'm in the program?
Students are expected to continue to work the first two semesters while they complete on-line coursework. The online courses are specifically designed for working RNs.
The clinical phase of the Texas Christian University anesthesia program is rigorous and time intensive. Students are discouraged from working during the remainder of the program.
All information given on this site about Texas Christian University Anesthesia Nursing's Nurse Anesthetist Program was taken directly from their website.
*This page was updated July 26th, 2016.*
Did you find an error on this page? Please report it here[/vc_column_text][/vc_column][/vc_row]