Find your top 3 schools in less than 30 minutes… Guaranteed
CRNA School Searchable Spreadsheet is the up-to-date school comparison tool you've been looking for…
Find the school of your dreams in minutes, rather than months. You'll feel so much better with your decision, knowing that it was based on real facts.
Back in 2010 when we started All-CRNA-Schools.com, we began receiving email after email from CRNA hopefuls…
….They spent 40-50 hours creating a spreadsheet to compare schools. And by the time they finished putting it together, the data was outdated.
Most of them gave up simply because it took way too much time and effort to find the right school.
The truth is – there is a TON of DATA on each school.
In addition, each school site is set up differently. Finding tuition for one school might be as simple as clicking the flashy navigation button that says "Tuition"… whereas another school might have 3 different pages where tuition is listed.
It's a lot of work wading through school websites searching for the right information.
Forget wasting your valuable time in searching for the right school because we have already done the heavy lifting for you.
Introducing: CRNA School Searchable Spreadsheet
The CRNA School Searchable Spreadsheet is the most comprehensive and up-to-date school search tool.
We religiously collected admission criteria for every CRNA school out there in the United States. Then we broke it down to 59 criteria that allow you to find schools based on your unique priorities and preferences.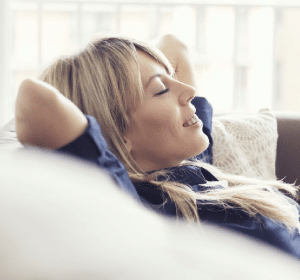 All you have to do now is click a few buttons and see the schools rise to the top according to your preferences. Then sit back and relax, knowing that the hardest decision is behind you.
Here is a sneak peak of the CRNA School Searchable Spreadsheet:

Search for your dream school using 59 different criteria!
You no longer have to agonize over your low GPA score or the certifications you don't want to get. You can find the schools that match your preferences – in MINUTES.
General criteria:
Location
State
City
General Criteria
Degree type (DNP, MSN, etc.)
Eligibility (entry level vs. completion program)
PMC (Post Masters Certificate, yes/no)
Length of program (in months)
Start Date
App. Deadline
Early App. Deadline (when applicable)
Tuition INState
Tuition OUTState
Qualified Applicants (number of qualified applicants per year)
Class Size (how many accepted per year)
Accept Rate (your statistical chance of getting accepted, based on the previous year)
Application Fee
Desirability Factors
Program structure: Front Loaded or Integrated
Sim Lab (yes/no)
Average Number of Cases
Average Anesthesia Hours
Average Clinical Hours
Rank (All-CRNA-Schools.com Rank)
Accreditation years awarded (10 is the max and is a sign of program health)
Online Hybrid (yes/no)
Required Exams
GRE (is it required? If yes, what is the minimum accepted score?)
MCAT Accepted (yes/no)
MAT Accepted (yes/no)
TOEFL (English as a Second Language applicants)
GPA (Grade Point Average)
GPA Minimum
Science GPA Minimum
Bachelor's Degree Requirements and nursing licensure
Bachelor's of Science in Nursing / BSN (yes/no)
"ACEN/NLNAC/ CCNE Required" (are they picky about where you got your BS/BSN?)
BS/BSN Complete by (application/ enrollment, etc.)
RN Instate Required? (yes/no)
Critical Care experience
Years of Critical Care required
Type of Critical Care accepted (yes/no on each of the following)
ER
NICU
PICU
Trauma ICU
Burn ICU
Required Certifications (yes/no)
Required Prerequisite Classes (yes/no):
Statistics
General Chemistry
Organic Chemistry
Bio Chemistry
Anatomy
Physiology
Pharmacology
Physics
Micro Biology
Research
Other
Performance Rates:
Attrition rate
First Time Test Taker Board Pass Rate
Employment Rate After Graduation
Program Website
Know your statistical odds of acceptance
While some schools accept as many as 2 out of every 3 applicants who apply, others accept as few as 2 out of 30. If you have a 4.2 GPA, your choices of where to apply will be quite different than if you have a 3.2 GPA. The CRNA School Searchable Spreadsheet will help you narrow down your options.
Do not allow low marks to get you down
Every school places a slightly different value on different prerequisites. Some schools will weight all GPA evenly; others will assign more significance to your science GPA or to your most recent 60 hours.
Now, you can find out those schools where your accomplishments shine brightest.
Avoid getting sidetracked with misguided information
It's easy to become sidetracked in your quest for finding the right school. Many CRNA hopefuls mistakenly rely on school ranks. Recent studies confirm how misguided that practice is.
We have honed in on the metrics that matter. You'll be able to spot the right school immediately based on our scientifically developed school ranking methodology (based on facts). Ultimately, you will make a much more informed decision about where to spend the next 2-3 years of your life.
You will not agonize over making the wrong decision
Picture this. Finally, you decided on a school to apply to and study at. But when you get to the campus, you realize that you made the wrong choice. CRNA School Searchable Spreadsheet is here to prevent this from happening. You will make an informed decision after analyzing every single fact about the school of your choice.
Save time & money
The average pre-CRNA spends over 40 hours of research before applying to schools. With the CRNA School Searchable Spreadsheet, you can make a more informed decision in a fraction of that time. How much money is your time worth to you?
Avoid applying to the WRONG School
Save hundreds of dollars applying to schools you didn't have a chance of getting into. In fact, you will actually find out how to better prepare for the school of your choice.
Don't take our word for it. Here is what happy users say about CRNA School Searchable Spreadsheet…
---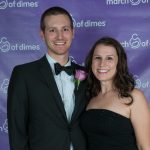 If it saves you from applying to one school, it pays for itself
By
Brock Clough, RN
I wanted to let you know that I will be attending CRNA school at Texas Wesleyan University this fall and your spreadsheet and book were major contributors.  I wouldn't have even applied to my school had it not been for your spreadsheet!  Thanks for compiling all this information.
At first I thought the cost of the spreadsheet was a bit steep as I had begun compiling a much more primitive version of my own spreadsheet. However when I read a tidbit from your website that said something along the lines of "if it saves you from applying to one unnecessary school then it pays for itself" I knew it would be worth its weight.  The cost was well worth it because I had transcripts coming from seven different schools, so I'd already be saving myself $50 without even paying an application fee!
I was able to eliminate many schools that I initially thought were viable options prior to having the spreadsheet. Everything was amazing, but the feature I liked best was the ability to sort the schools by columns.
I've already recommended this product to many of my co-workers who are struggling to get into school.  However most of them are hung up about staying in Minnesota which drastically limits their options.  Clearly they don't want anesthesia school as hard as I do.
I had a terrible GPA from a previous bachelor's degree. Because of this I had to take numerous classes I never dreamt I could get through (specifically O-Chem) to boost my GPA and resume, and from all my hard work in conjunction with your spreadsheet I was interviewed at two of the three schools I applied to this past year and accepted into one of them!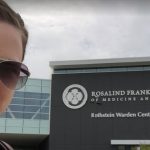 Helped me choose my top 5 and start the application process.
By
Leslie Schweitzer
I was having a hard time choosing schools, and seeing them all laid out was helpful. Helped me chose my top 5 and start the application process. I specifically liked the ability to look at schools with specific features. I have recommended it to other ICU nurses who discussed an interest with me of going to CRNA school. More than the spread sheet, the actual guide to CRNA school helped me get all my stuff together to easily apply to programs and navigate the interview process.
I loved using the filters.!!! 😉
By
Anoynymous
The spreadsheet was very easy to use and follow. I used it to find 4 schools I am applying to this year… which require no GRE 😉 I loved using the filters.!!! 😉 I have already recommended it to 2 co-workers). Thank you sooooo very very much 😉
I loved being able to compare and contrast details.
By
Jonathan
I found the Spreadsheet very helpful at seeing the big picture of all the possibilities in one easy location. The most valuable feature was being able to compare and contrast details. I would very much recommend this product to others, as it gives people an idea of what their next steps are.
Thanks to the spreadsheet, I'm now an SRNA. It helped me find my school!
By
Tyler Murphy, SRNA
When I bought the CRNA Searchable Spreadsheet, I found mostly everything i needed to know about CRNA schools. I would recommend this to anyone who is interested in going to CRNA school.
Since buying the spreadsheet (April 2016), I applied and was accepted. Now I'm an SRNA!
Search based on specific criteria
By
Now a CRNA student!
I liked the searchable spreadsheet because you can search schools based on certain criteria. It has good info about different schools and their requirements; almost everything you would want to know when searching for CRNA school, including a link to the school's website.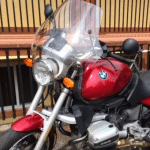 The spreadsheet allowed me to find the schools I wanted.
By
John B, CRNA
The spreadsheet allowed me to find the schools I wanted. I ordered them by price, and various other characteristics to narrow down my search. It helped me to see if there were unusual prerequisites like graduate statistics. I would definitely recommend this as a great tool for searching programs.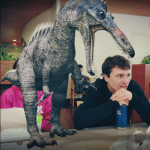 The spreadsheet is so easy to use
By
Austin Healy, RN
I guess I was a little hesitant to buy this because of the cost, but it turned out to be worth it after only a few hours of trying to gather all of the information myself. It was and has been extremely helpful in organizing my research and is a very useful tool to quickly remind myself about certain school attributes, requirements, etc. My favorite feature of the spreadsheet was how easy it was to use. I would recommend this to anyone and everyone it would be relevant for. I hope to be applying to schools in the the next two years.
I am finishing Year 1 as an SRNA & without the spreadsheet I wouldn't have found my school!
By
Amber Kenney, SRNA in Ohio
The spreadsheet is wonderful! I am in crna school because I found my school from the spreadsheet. What I loved most was the condensed form of being able to search for schools that don't require GRE and the start dates… literally everything. I would recommend it to a friend because it helps cut the search down!!! Saves so much time and effort looking for schools that match the student. I LOVED this spreadsheet! I am finishing my first year of CRNA school this August and if it wasn't for this site I wouldn't have found my school.
It is a great product that I would recommend to anyone.
By
Peter, RN, BSN, CEN, NREMTP
The searchable spreadsheet is an Excel document that is easy to use and is full of valuable information. It is a great product that I would recommend to anyone.
I recommend it to everyone in the ICU thinking about going to CRNA school.
By
Sarina Keeffer, RN, BSN
I bought the searchable spreadsheet in February of 2015. It has so much information and is so sortable; seriously a thing of beauty – I love it! I recommend it to everyone in the ICU thinking about going to CRNA school.

I would definitely recommend it, especially if you want to move or are not a competitive student
By
Michael Pace, RN
I love the spreadsheet because it showed me that the schools in my state (CT) are very competitive! I liked that I could sort by any category, and select only schools with certain criteria, ie state. I would definitely recommend it, especially if you want to move or are not a competitive student.
I found viable CRNA school options for me without sacrificing large amounts of time or money
By
Matthew Jobson, RN, PCCN
I'm grateful that I understood the value that the spreadsheet brings in terms of allowing me to make an informed decision on which schools to apply to. As a result of buying the spreadsheet, I found that not only is CRNA school a viable option for me, but it can be done without sacrificing large amounts of time and money looking for the right fit.
My favorite feature was being able to rule out schools based on criteria that I did not meet. I would recommend this product to anyone who is even considering going to CRNA school; especially those who think they don't have what it takes to get into a program.
Thanks for the hard work you put into this information.
The Spreadsheet saved me SO MUCH time!
By
Cherilyn
Access to the CRNA Searchable Spreadsheet saved me SO MUCH time and effort. Instead of spending time on researching schools and their application criteria, the information was readily available and we could spend more time focusing on meeting those criteria.
I appreciated that it was generated in Excel. I'm pretty savvy when it comes to Excel so I was able to manipulate the date – sort the information gathered according to our criteria and color code it as needed.
I highly recommend this product. It was helpful, informative and extensive (in a good way)! It saved me hours and days of my time and energy. I was also comforted in knowing that we had a comprehensive list of CRNA schools/programs that were available across the country. I would purchase this product again.
Thank you!!!
It's so much better than anything I could have put together myself
By
Jeff Richardson
The main obstacle was cost for me. I didn't know how much information it contained, how well made it is, as well as items like your rating system that I didn't know I would like as much as I did in the end. I wasn't originally sure that it was way better than taking the time to make my own.
The desirable factors section I hadn't really considered or would not have thought about it but I found it very helpful. In fact I added more desirable factors that I wanted for myself like cost of living comparisons compared to where I live now, crime rates, education and child care, best and worst states to live and work in. The shear amount of info your spreadsheet contains might overwhelm some but I loved it.
I like that it had the information I was looking for and loved that it had things that I hadn't thought to consider. The one thing I like most would have to be the ranking system. I had really only looked at the one put forth by U.S. News and World Reports but I found that I didn't have a lot of faith in it because of the way it was developed based on reviews from peer institutions. I wanted more of a Consumer Reports objective data version and less of a rank from 1 to 10 based on personal opinion, subjective version. I couldn't trust their opinion would be the same as mine. Your ranking I put a lot of faith in because it tries to balance the data that you have acquired and I would trust your opinion over USNews because you make it a point to try and know this information for your business as well as it being impartial.
I would recommend it to anyone interested or considering going to CRNA school. I purchased a version years ago (2012 for $7) to help me get to this point and was interested in it again for the updates so I didn't have to spend months or a year trying to make my own. Which as stated above would have been missing information that I have now come to value more that what I would have put in my own spreadsheet.
Thank you for taking your time to start this business. It definitely was a product that I was willing to buy a second time and it very much made my life easier.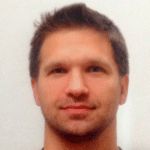 By
Stephen M. Dominiecki BSN, RN, CCRN
The information was relevant and moderately accurate. I interviewed at two schools and the prices were very close but the length and type of program were inaccurate. The majority of the information was spot on.
It is very easy to navigate and it is all there!
I would absolutely recommend this product to others! It is a time-saver that increases your application productivity. I saved multiple hours, possibly days, researching different schools because everything was in one place. The additional materials (The Insider's Guide to CRNA School Admission and 7 Creative Ways to Pay for CRNA School) provided valuable insight on how to pay and prepare for this immense undertaking [products used to be offered together as a package].
Keep up the great work Joy! I wish you the best in your endeavors.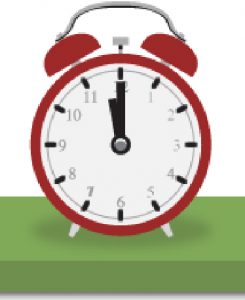 Download your spreadsheet and view offline!
The CRNA School Searchable Spreadsheet is yours to modify.  You can download this spreadsheet to compare the CRNA Schools offline. No Internet connection required. You can view it using Google Sheets or Download it to Microsoft Excel.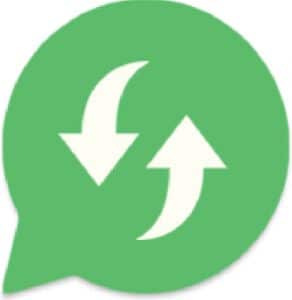 Updated several once per month
The CRNA School database is constantly updated as the programs keep changing and new ones being added each year.
The CRNA School Searchable Spreadsheet comes with these exciting bonuses:
Big Bonus 1: CRNA School Finder ($79 Value)

Try out our brand new online searchable database. Simply login and search for your school. You can download this spreadsheet to compare the CRNA Schools offline. No Internet connection required.
Big Bonus 2: Free Software Updates

We are constantly adding new features to the CRNA School Searchable Spreadsheet. You'll automatically get all software updates for an entire year – absolutely FREE.
In all actuality, you'll be thankful and overjoyed at the fact that you had enough wisdom to invest in the CRNA School Searchable Spreadsheet. It not only saved you time but helped you find the right CRNA school suitable to your specific situation.
The School Searchable Spreadsheet could be worth thousand of dollars in terms of saving your valuable time, energy, and money. Yet, we have kept it extremely affordable.
Choose your option from below to gain immediate access –
Standard
CRNA School Searchable Spreadsheet

Find your school in minutes, not months.

Unlimited Access

(One Year)

Bonus 1: CRNA School Finder ($79 Value)

Search in real time using our Beta online database.

Bonus 2: Free Updates

Get a fresh copy of the spreadsheet

delivered to your inbox each month.

Price
$55
Upon clicking on the green button above, you'll be redirected to the CRNA School Searchable Spreadsheet purchase page.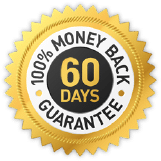 Your Purchase is Protected by our 60-days Money Back Guarantee
I'm 100% confident that you are going to be delighted with your purchase. If for any reason you're not happy, I stand by my full 60 days money back guarantee. Just ask and I'll refund you the full amount with a smile.
You purchase is 100% Risk FREE – you have everything to gain and nothing to lose!
Joy Haley
Founder, All-CRNA-Schools.com
P.S. Have questions? Feel free to drop me an email at: joy@allcrnaschools.com