The Northeastern University is one of two CRNA schools in Massachusetts.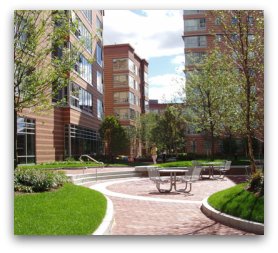 Northeastern University Boston MA Nurse Anesthesia School
Northeastern University Boston MA
Bouve College of Health Sciences
School of Nursing
Nurse Anesthesia Program
207 Robinson Hall
360 Huntington Ave
Boston, MA 02115
Contact Information
Christine Litzinger
ph: (617)373-3124
fax: (617) 373-8672
email: c.litzinger@neu.edu
Quick Facts
CRNA Degree offered
Master of Science in Nursing, Certificate of Advanced Graduate Study (CAGS), Accelerated MS for certified CRNA's
There is a military CRNA degree program that earns the Master degree from Northeastern University; however, this program's physical location is in Texas.
Program Length 32 months, full time
Credit Hours
54 semester hours
Starting Month
September
Application Deadline
October 2nd
Entire Program Cost of CRNA School at Northeastern University Boston MA.
Please note that tuition is calculated at the current 2016-2017 rate. Tuition at most schools increases each academic year. Over the duration of the program, expect to pay a tuition that is 5% to 15% higher than what is shown here.
Cost of Tuition: $74,952
*Fees and expenses: $6,279
Grand Total: $81,231
*This includes the clinical fee, estimated cost of textbooks, campus fees and application fee.
Tuition Calculation: Bouve College of Health Science cost of $1,388 per credit hour * 54 semester hours. Because the tuition rates for Bouve College of Health Sciences are not easy to find, I'm including a link to the page for your convenience.
Many students receive stipends, grants, and tuition assistance due funding from the Department of Health and Human Services.
Class Size
About 25
Number of Applicants
Very competitive
CRNA Training
Northeastern University has a practice-oriented education allowing you to begin your clinical work after 8 months of study during the first year.
Didactic and clinical experiences are integrated and you will develop skills in appropriate anesthesia care planning, management, and evaluation for a variety of surgical patient populations.
Anesthetic techniques you will be have access to include invasive monitoring and regional anesthesia (i.e., administering spinals and epidurals), and you will develop and maintain keen critical thinking and reasoning skills in regard to patient care.
As you progress through the program, you will be assigned  more complex patients, including neonates, infants and children, obstetrical services, and adults with complex co-existing conditions. Having this experience opens the job market for employment.
You will practice on the SimMan, under the guidance of expert CRNAs and physician faculty.
They have chosen their clinical sites to best serve you as the student in clinical specialty areas, including:
Cardiothoracic
Genitourinary
Gynecologic
Head and neck
Neurosurgical
Obstetrics
Orthopedics
Outpatient procedures
Pediatrics & neonatal
Plastics
Transplantation surgery
Trauma
Rather than moving sites to study different specialties, you will stay primarily at the same clinical site throughout your program. You will become a vital part of their healthcare team.
You will be learning from certified registered nurse anesthetists (CRNAs) and board certified anesthesiologists with years of experience. Many of these professionals are actively engaged in clinical research and some hold doctoral degrees in their fields.
Program Requirements
CRNA Program Requirements
Required Bachelor Degree
Baccalaureate degree in nursing from a program accredited by the NLNAC or CCNE, or related field.
RN:
Current RN license to practice in the US.
Critical Care:
At least one year of critical care nursing experience
GPA:
Undergraduate grade-point average of 3.0 (B)
Minimum GRE scores:
A minimum score of 150 Verbal and 150 Quantitative is required.  They will also accept MAT scores.
TOEFL:
Test Of English as a Foreign Language scores are required for all applicants who do not hold undergraduate or graduate degrees from U.S. institutions or institutions where English is not used. 100 is the acceptable score.
Certification:
Advanced Cardiac Life Support (ACLS)
PALS is preferred but not required
CCRN is preferred but not required
CRNA Educational Requirements
Statistics course with probability theory and hypothesis testing
Northeastern University Boston MA's CRNA program website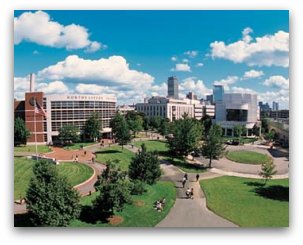 CRNA School Performance
CRNA School Rankings – U.S. News & World Report (2011)
3.0 out of 5.0. Ranked 26 out of 107 CRNA programs. Rank unchanged since the 2007 report.
*Please note: CRNA rankings are bias and subjective. Read disclaimer about how CRNA rankings are created.*
Accredited CRNA Programs are reviewed regularly.
Northeastern University Boston MA Nurse Anesthetist Program was last reviewed 05/2014. It was given 10 years accreditation and will be reviewed again 05/2024. This shows that the program is very stable.
Pass Rate for CRNA Boards at Northeastern University Boston MA for the class of 2016
First-time test takers: 80%
National average (2008): 89.9%
Attrition Rate – class of 2016
4%
CRNA Employment Rate of program graduates
100%
CRNA Salaries
An average nurse anesthetist salary in Massachusetts
Massachusetts CRNA salaries are below the national average and range from $130k-150k.
An average annual nurse anesthetist salary in the US is $163,467 (according to a 2008 study)
Rural average: $174,214
Metropolitan average: $164,148
Suburban average: $156,630
Average starting CRNA salaries range from: $110,000-$130,000.
Frequently Asked Questions
How many hours should I expect to be engaged in the program each week? During the first 8 months, you will attend class 3 days a week and use your remaining time to study. During the remainder of the program, you'll have clinical experience 4 days a week for 10 hours a day, plus class one day a week. It's a good idea to avoid (as far as possible) any major life changes during this time, such as planning a wedding, having a baby, etc.
Can I work as an RN while I'm in the program?
You may choose to work during the first eight months. Once you begin clinical hours, work is no longer practical or reasonable.
*This page was updated April 10th, 2017.*
Did you find an error on this page? Please report it here