Middle Tennessee School of Anesthesia is a Seventh Day Adventist Christian Educational Environment.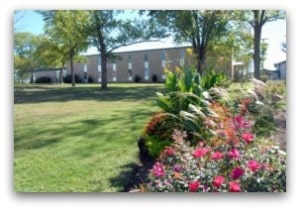 MTSA Nurse Anesthetist School
Middle Tennessee School of Anesthesia
PO Box 417
315 Hospital Drive
Madison, TN 37116
Contact Information
Chris Hulin, CRNA, MSN, MBA, MS, DNP
Sole Authority Chief Executive Officer
Phone/Fax: (615) 732-7841
Email: chris.hulin@mtsa.edu
Rachel Brown, CRNA, DNP
Program Administrator
Phone/Fax: 615-732-7843
Email: rachel.brown@mtsa.edu
Pam Nimmo, recruitment coordinator
ph/fax: (615) 732-7662
Toll Free: 888-353-MTSA
email: info@mtsa.edu or pam@msta.edu
Quick Facts
CRNA Degree offered
Master of Science, with a focus in Nurse Anesthesia, Post-Master's DNAP
Program Length
28 months, full time
Credit Hours
130 quarter hours (academic)
Starting Month
July
Application Deadline
October 31 (The application portal for NursingCAS opens May 1.  There is a small window from Aug 15-25 that the application portal is closed.  Try to get all your application materials all before or after the closed window.  This will lessen your chances of uploaded information getting lost during the maintenance closure.)
Entire Program Cost of CRNA School at Middle Tennessee School of Anesthesia.
Tuition is calculated at the class of 2015-2017 rate. Tuition at most schools increases each academic year. Over the duration of the program, expect to pay a tuition that is 5% to 15% higher than what is shown here.
Cost of Tuition: $74,507
*Fees and expenses: $2,785
Grand Total: $77,292
*This includes the cost of books and supplies, test fees and miscellaneous school expenses.
**MTSA incorporates a Senior elective clinical experience during the final three months of the program, in which each student must participate. The cost for this clinical experience is included in the tuition fee schedule. 
Middle Tennessee School of Anesthesia Handbook 
Class Size
72 students
CRNA Program Summary
Are you concerned that Middle Tennessee School of Anesthesia won't give you the specific experiences or training you need to be a successful CRNA? Learn what standards CRNA Programs must meet in order to be accredited by the Council on Accreditation of Nurse Anesthesia (COA).

This CRNA program (as well as all others that are accredited by the COA) prepares you to take the CCNA certification exam at the conclusion of the program, allowing you to become a CRNA.
Class Schedule
"The first six (6) weeks of the program is an intense orientation session called "Broadfields Orientation/First Quarter," where students typically have class every day, Monday through Friday. This culminates in a two-day demonstration of skills in three affiliate hospitals.
After the Broadfields Orientation/First Quarter session and during the first year, there are four more quarters, each consisting of approximately 11 weeks of class, with third, fourth, and fifth quarters also containing an additional two weeks for vacation from regular class schedules.
During the first year, students have class every afternoon/evening, Monday through Thursday.
Clinical Sites
You may travel out-of-town for clinicals, as your pediatric rotation may be in Columbus, OH.
Clinicals
Because Middle Tennessee School of Anesthesia offers an integrated program, clinical assignments begin at the completion of the 6-week Orientation/First Quarter period, typically at the end of August or the beginning of September. First year students go to clinical assignments every other week day (unless on call), in the morning and attend class in the afternoon.
In their first year, students typically change rotations on a monthly or every-other-month basis.
Senior (second and third year) rotation site assignments vary in length, with the maximum being approximately four months.
During quarters six through ten, students have clinical assignments all day, every day (up to an average of 50 scheduled hours per week and up to five (5) consecutive days).
Superior clinical experience
MTSA excels in the clinical environment. Because MTSA is an "integrated" program where students are practicing in the O.R. within seven weeks of enrollment, MTSA students routinely exceed the accreditation agency's (COA) mandated minimum numbers of clinical experiences.
The graduating class of 2012 performed an average of 1025 cases and logged 1890 anesthesia hours compared to the COA required minimum of 550 and 850 respectively.
In specialty areas MTSA also shines, here are just a couple of examples: COA's requirement for Pediatrics is 35; MTSA students averaged 181. COA's OB requirement is 30; MTSA students averaged 125.
CRNA Program Requirements
Looking for something specific? Find CRNA schools categorized by their unique requirements.

Some CRNA schools require much more out of their applicants than others. See how the requirements at Middle Tennessee School of Anesthesia compare to most CRNA school's requirements.
CRNA Program Requirements
Required Bachelor Degree
Baccalaureate Degree in Nursing or related Science (if not in Nursing, must have additional 15 semester hours of biophysical sciences above nursing degree.)
RN:
Current Nursing License
Critical Care:
A minimum of one year experience beyond orientation in an adult acute care area as a Registered Nurse within the last three years. This experience must be completed by the time of enrollment (not by the time of the interview).
Highest priority is given to applicants who have the most recent work in high acuity, large hospital ICU/CCU settings where a broad base of invasive hemodynamic monitoring experience, management of ventilated patients, and administration of frequently-titrated vasoactive drugs in the care of adult patients are likely.
Examples of acceptable critical care experience include:
Surgical ICU
Neuro ICU
Cardio Vascular ICU
Coronary Care Unit
Trauma
A mix of neonatal/pediatric and adult ICU experience may be accepted; however, as most patients cared for in the anesthesia educational program are adults, adult ICU experience is expected.
ER experience will only be considered if the candidate can demonstrate he frequently cares for a patient for an extended period of each shift with invasive monitors in this setting.
New RN graduates (graduation in the past year) who are currently working in critical care positions, and who will have met the one year of experience requirement (excluding orientation periods) prior to actual enrollment, are welcome to apply.
GPA:
Cumulative GPA of 3.0 and cumulative science degree of 3.0. The average cumulative GPA of accepted applicants is 3.4.
Minimum GRE scores:
GRE is required but there is not a minimum GRE score requirement. The GRE is not required if you have a previous Masters or Doctoral Degree.
International Students: All students must be United States citizens or permanent residents of the United States.If your transcripts are from another country, you will need to have them evaluated by W. E. S. prior to application.
Certifications:
ACLS (Advanced Cardiac Life Support)
CCRN is recommended
Prior to enrollment, you must have completed:
PALS (Pediatric Advanced Life Support)
BLS (Basic Life Support)
Course Prerequisites
One semester of Chemistry covering basic, biochemistry and organic.
Middle Tennessee School of Anesthesia's CRNA program website
CRNA School Performance
CRNA School Rankings – U.S. News & World Report (2011)
2.1 out of 5.0. Ranked 90 out of 107 CRNA programs.
*Please note: CRNA rankings are bias and subjective. Read disclaimer about how CRNA rankings are created.*
Accredited CRNA Programs are reviewed regularly.
Middle Tennessee School of Anesthesia Nurse Anesthetist Program was last reviewed 10/2008. It was given the maximum of 10 years accreditation and will be reviewed again 10/2018. This shows that the program is in full compliance with the COA's accreditation standards.
Pass Rate for CRNA Boards at Middle Tennessee School of Anesthesia
Please note: It is extremely rare for a student at any CRNA school to not eventually pass the exam. Most students who don't pass the first time pass the second. Very rarely does a person ever take it a third time. This statistic only measures how well the program prepares students to pass the test the first time around.
First-time test takers: 86.1% (Class of 2014)
Attrition Rate
4.41%  (Class of 2014)
CRNA Employment Rate 
100%
CRNA Salaries
An average nurse anesthetist salary in Tennessee
Tennessee CRNA salaries are slightly higher than the national average and range from $150k-$180k.
An average annual nurse anesthetist salary in the US is $163,467 (according to a 2008 study)
Rural average: $174,214
Metropolitan average: $164,148
Suburban average: $156,630
Average starting CRNA salaries range from: $110,000-$130,000.
Frequently Asked Questions
What is the commute time to clinical sites?
MTSA has 15 or more clinical sites. The first year clinical sites are within one hour of the school.
What does the average student look like?
The average MTSA student is 30 years old with 2-3 years experience in the ICU. The average GPA and Science GPA that is accepted is 3.4. The average GRE for both Verbal and Quantitative is 150+ and the Analytic score at 3.5+
What can I do to go above and beyond expectations?
Take additional upper level science classes, gain high acuity experience, and get your CCRN certification.
Vacation Days
During the first year, 15 vacation days will be spread out through 3 different breaks in class (Christmas, February and May) (Each break will include 5 vacation days + 2 weekend days). 15 additional vacation days will be given for the remainder of the program.
How many hours should I expect to be engaged in the program each week?
MTSA expects that students' scheduled hours at any given site should not exceed an average of 50 hours per week in a four-week period.
Is the tuition higher for out-of-state applicants?
No. Everyone pays the same tuition.
Can I work while I'm in the program?
Part-time employment by a student is permissible only if prior approval has been obtained from the Dean. Note that students cannot be employed as nurse anesthetists during the program.
All information given on this site about Middle Tennessee School of Anesthesia's Nurse Anesthetist Program was taken directly from their website. To find details about every question you may possible have, view their handbook.
*This page was updated July 30th, 2016.*
Did you find an error on this page? Please report it here