Michigan's State University is one of five CRNA schools in Michigan.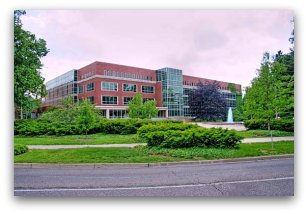 Michigan State University
Nurse Anesthesia Program
College of Nursing
Life Sciences Building A 120
1355 Bogue St
East Lansing, MI 48824
Contact Information
Gayle Lourens, DNP, CRNA
Program Administrator
Office Phone: (517) 432-8163
gayle.lourens@hc.msu.edu
Quick Facts
CRNA Degree offered
Master of Science in Nursing (MSN)
Program Length
28 months, full time
Credit Hours
78-82 semester hours (there is a 4 unit optional Thesis).
Starting Month
January
Application Deadline
March 15 by 5pm EST. Applications open mid-January. Interviews (by invitation only) will be held in May.
Entire Program Cost of CRNA School at Michigan State U.
Tuition is calculated at the 2016-2017 rate. Tuition at most schools increases each academic year. Over the duration of the program, expect to pay a tuition that is 5% to 15% higher than what is shown here.
Cost of In State Tuition:$53,270
*Fees and expenses: $2,050
Grand Total: $55,320
Cost of Out of State Tuition: $82,140
*Fees and expenses: $2,050
Grand Total: $84,190
*This includes the estimated cost of books and application fee.
Class Size
12
When did the first Nurse Anesthesia cohort begin?
January, 2008
CRNA Program Summary
Are you concerned that the Michigan State U Nurse Anesthesia Program won't give you the specific experiences or training you need to be a successful CRNA? Learn what standards CRNA Programs must meet in order to be accredited by the Council on Accreditation of Nurse Anesthesia (COA).
This CRNA program (as well as all others that are accredited by the COA) prepares you to take the CCNA certification exam at the conclusion of the program, allowing you to become a CRNA.
Michigan State University's CRNA program began in January of 2008. It is an integrated program, with clinical experience beginning in the second semester and woven throughout the curriculum. The majority of your classroom experience will be during the first two semesters.
All Master of Science in Nursing core classes are currently online. There are two Pharmacology courses which are offered via interactive television and the rest of the classes (specific to the Nurse Anesthesia concentration) are in a classroom setting in East Lansing.
Currently, clinical sites are available in Detroit, Lansing, and Warren. You will not rotate to every clinical site and will be assigned to your clinical rotations in a very fair manner.
Program Requirements
Looking for something specific? Find CRNA schools categorized by their unique requirements.

Some CRNA schools require much more out of their applicants than others. See how the requirements at Michigan State University compare to most CRNA school's requirements.
CRNA Program Requirements
Required Bachelor Degree
Bachelor of Science in Nursing is required from a CCNE or NLN accredited school.
RN:
Unrestricted Registered Nurse License
Critical Care:
One year of full-time clinical experience or equivalent as a Registered Nurse in an intensive care unit within the last five years is required for the Nurse Anesthesia concentration. Most incoming students have between 2 and 5 years ICU experience. Average experience of accepted students (2014 class) is 2 years.
GPA:
3.0 minimum. Most incoming students have a GPA between 3.4 and 4.0. Average GPA of incoming students (for the 2014 class) is 3.71.
Minimum GRE scores:
GRE is required. GRE scores must be no more than 5 years old. Average GRE scores of the incoming 2014 class: (New Test) Verbal-150 Quantitative-152 Analytical 3.6; (Old Test) Verbal-500 Quantitative—590 Analytical—4.25
TOEFL:
Required for international students, as applicable.
Certifications:
ACLS (Advanced Cardiac Life Support)
PALS (Pediatric Advanced Life Support)
CRNA Educational Prerequisites
3 units of Statistics (that includes inferential) with a B or better in the last 5 years
*Deadline for completion of the statistics course is the end of summer semester prior to the start of the program.
Michigan State University's CRNA program website

CRNA School Performance
CRNA School Rankings – U.S. News & World Report (2011)
2.9 out of 5.0. Ranked 32 out of 107 CRNA programs.
*Please note: CRNA rankings are bias and subjective. Read disclaimer about how CRNA rankings are created.*
Accredited CRNA Programs are reviewed regularly.
Michigan State University Nurse Anesthetist Program was last reviewed 10/2013. It was given 10 years accreditation and will be reviewed again 10/2023.
Pass Rate for CRNA Boards at Michigan State University 
Please note: It is extremely rare for a student at any CRNA school to not eventually pass the exam. Most students who don't pass the first time pass the second. Very rarely does a person ever take it a third time. This statistic only measures how well the program prepares students to pass the test the first time around.
First-time test takers: 92% (2016)
Attrition Rate 
0% (2016)
CRNA Employment Rate of program graduates 
100% (2016)
CRNA Salaries
An average nurse anesthetist salary in Michigan
Michigan CRNA salaries are above the national average and range from $160k-180k.
An average annual nurse anesthetist salary in the US is $163,467 (according to a 2008 study)
Rural average: $174,214
Metropolitan average: $164,148
Suburban average: $156,630
Average starting CRNA salaries range from: $110,000-$130,000.
Frequently Asked Questions
How many hours should I expect to be engaged in the program each week?
Clinical assignments will require up to an average of 40 hours per week with classes scheduled up to 10 hours per week during the same period.
Additionally, time is required for study, pre/post operative visits and formulating anesthesia management plans.
The nurse anesthesia students' commitment to the program averages 60-70 hours per week.
Can I work as an RN while I'm in the program?
It is permitted, but not recommended. You will also have to inform the program director and have to have 10 hours off between school and work each day. Also, under no circumstances can students work as a nurse anesthetist while undergoing this program.
All information given on this site about Michigan State U's Nurse Anesthetist Program was taken directly from their website.
*This page was updated March 30th, 2017.*
Did you find an error on this page? Please report it here