Franciscan Skemp Healthcare is the only location in Wisconsin with a CRNA program.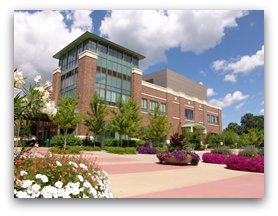 Franciscan Skemp Healthcare School of Anesthesia
University of Wisconsin Lacrosse
700 West Avenue South
La Crosse, WI 54601
Contact Information
Barbara J Jochman, CRNA, MS, Program Director
ph: (608) 785-0940 ext. 22428
fax: (608) 791-7191
email: jochman.barbara@mayo.edu
Quick Facts
CRNA Degree offered
Master of Science Degree in Biology
Program Length
27 months, full time
Credit Hours
31 semester hours
Starting Month
late May
Application Deadline
Applications are accepted between July 1 and October 1 for admission the following May. You must apply to University of Wisconsin Lacrosse and Franciscan Skemp Healthcare School of Nurse Anesthesia.
Entire Program Cost of CRNA School at Franciscan Skemp Healthcare.
Tuition is calculated at the 2015-2016 rate. Tuition at most schools increases each academic year. Over the duration of the program, expect to pay a tuition that is 5% to 15% higher than what is shown here.
Cost of In State Tuition: $15,000
*Fees and expenses: $776
Grand Total: $15,776
Cost of Out of State Tuition: $30000
*Fees and expenses: $776
Grand Total: $30,776
*This includes the cost of books and supplies, test fees and miscellaneous school expenses.
Class Size
10 students each year.
Number of Applicants
Approximately 50 applicants. They interview between 30 and 35 applicants.
Program Affiliation
Franciscan Skemp Healthcare is a member of the Catholic Hospital Association and states that they "fervently promote Christian concepts which emphasize the dignity of all human person, their origin, purpose and destiny."
CRNA Program Summary
Looking for something specific? Find CRNA schools categorized by their unique requirements.
Some CRNA schools require much more out of their applicants than others. See how the requirements at Franciscan Skemp Healthcare compare to most CRNA school's requirements.
Are you concerned that the Franciscan Skemp Healthcare Nurse Anesthesia Program won't give you the specific experiences or training you need to be a successful CRNA? Learn what standards CRNA Programs must meet in order to be accredited by the Council on Accreditation of Nurse Anesthesia (COA).
This CRNA program (as well as all others that are accredited by the COA) prepares you to take the CCNA certification exam at the conclusion of the program, allowing you to become a CRNA.
The CRNA program offered through University of Wisconsin Lacrosse is an integrated program, with clinical experience starting in your second semester and intertwined with didactic curriculum throughout the rest of the program. Your heaviest academic load will be in the first two semesters.
Franciscan Skemp Healthcare provides patient care programs in medicine, surgery, all surgical specialties (except open heart surgery), pediatrics, psychiatry, obstetrics, gynecology, newborn nursery, Regional Neonatal Center, high-risk maternity care, and mental health.
A full complement of diagnostic and therapeutic services support the patient care programs as well as offering the student in the School of Anesthesia unshared availability for clinical experience.
Clinical experience in general surgery and specialized procedures (open-heart) is obtained at Gundersen Lutheran Medical Center, which is within walking distance of Franciscan Skemp Healthcare. This rotation is approximately 4 weeks in length and is available to second year students.
Your six week rotation at Winona Community Memorial Hospital (30 miles away) will provide you with a variety of clinical experience.
An additional clinical site is available in Burlington, Wisconsin (250 miles from La Crosse) and is scheduled for "off class time" periods. The rotation was established for the sole purpose of providing regional experience within a pain management clinic setting. A stipend is provided for travel, room and board expenses for the two-week rotation.
Program Requirements
Looking for something specific? Find CRNA schools categorized by their unique requirements.
Some CRNA schools require much more out of their applicants than others. See how the requirements at Franciscan Skemp Healthcare compare to most CRNA school's requirements.
CRNA Program Requirements
Required Bachelor Degree
Bachelor's Degree in Nursing or in a Basic Science.
RN:
Current RN license with eligibility for Wisconsin
Critical Care:
18 months of nursing experience in a critical care setting.
Acceptable critical care experience includes:
ICU
Coronary Care Unit
Surgical ICU
Neonatal ICU
GPA:
Undergraduate GPA of 3.0 or better.
GRE:
No minimum required score. General exam only, not subject exam.
CRNA Educational Requirements 
Be a graduate of an accredited nursing program with at least 30 hours of nursing education.
Microbiology (1 semester)
Anatomy/physiology (2 semesters)
Chemistry and/or physics (2 semesters)
Franciscan Skemp Healthcare's CRNA program website
CRNA School Performance
CRNA School Rankings – U.S. News & World Report (2011)
2.6 out of 5.0. Ranked 55 out of 107 CRNA programs.
*Please note: CRNA rankings are bias and subjective. Read disclaimer about how CRNA rankings are created.*
Accredited CRNA Programs are reviewed regularly.
Franciscan Skemp Healthcare Nurse Anesthetist Program was last reviewed 06/2016. It was given the maximum of 10 years accreditation and will be reviewed again 05/2026. This shows that the program is very stable.
Pass Rate for CRNA Boards at Franciscan Skemp Healthcare
First-time test takers: 100% (Class of 2015)
National average (2008): 89.9%
Attrition Rate 
0% (2015)
CRNA Employment Rate of program graduates
100% (2015)
CRNA Salaries
An average nurse anesthetist salary in Wisconsin
Wisconsin CRNA salaries are above the national average and range from $160k-180k.
An average annual nurse anesthetist salary in the US is $163,467 (according to a 2008 study)
Rural average: $174,214
Metropolitan average: $164,148
Suburban average: $156,630
Average starting CRNA salaries range from: $110,000-$130,000.
Frequently Asked Questions
What kind of time commitment will I need to make?
You'll need to spend approximately 2 hours studying for every 1 hour of class.
As for clinical experience, you'll rotate in-house call experience and are required to take call on weekends and holidays when your rotation requires.
How much "time off" do I get?
You'll be allowed up to 20 days of student time off (STO) each academic year.
You may use these days at your discretion as long as you have your clinical coordinator's approval. These 20 days are inclusive of vacation, floating holiday, sick, conference time and funeral time.
Can I work as an RN while I'm in the program?
"Because of the heavy study demands of the program, students are limited to accepting outside employment only on those weekends when they are not committed to the program. Furthermore, students may not work an 11 to 7 shift when they must report to the program at 7 am the following day."
All information given on this site about Franciscan Skemp Healthcare's Nurse Anesthetist Program was taken directly from their website.
*This page was updated January 19th, 2017.*
Did you find an error on this page? Please report it here