The Florida International University Miami Nurse Anesthetist Program is one of the first, and remains one of the few programs in the country, that have integrated simulation-based education throughout the nurse anesthetist program curriculum.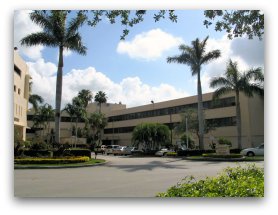 Florida International University Miami
Nicole Wertheim College of Nursing & Health Sciences
Modesto A. Maidique Campus – AHC 3, Rm 342
11200 SW 8th Street
Miami, FL 33199
Contact Information
Jeffrey Groom, PhD, CRNA, Director
ph: (239) 348-7747
fax: (305) 348-7823
email: Jeffrey.Groom@fiu.edu
Quick Facts
CRNA Degree offered
DNP Degree (starting January 2017), Post-Master's Certificate
Program Length
36 months
Credit Hours
101 credits
Starting Month
January
Application Deadline
May 1st of each year.  You must complete a Graduate Admissions Application to the University AND a Graduate Nursing Application for the Anesthesiology Nursing Program.
Entire Program Cost of CRNA School at Florida International University Miami.
Tuition is calculated at the 2015-2016 rate. Tuition at most schools increases each academic year. Over the duration of the program, expect to pay a tuition that is 5% to 15% higher than what is shown here.
Cost of In State Tuition: $54,245
Fees and expenses: $2.823
Grand Total: $57,068
Cost of Out of State Tuition: $102,733
Fees and expenses: $3,096
Grand Total: $105,829
FIU Miami DNP program tuition fees are clearly stated on their website here.
CRNA Program Summary
Are you concerned that Florida International University's Nurse Anesthesia Program won't give you the specific experiences or training you need to be a successful CRNA? Learn what standards CRNA Programs must meet in order to be accredited by the Council on Accreditation of Nurse Anesthesia (COA).
This CRNA program (as well as all others that are accredited by the COA) prepares you to take the CCNA certification exam at the conclusion of the program, allowing you to become a CRNA.
Classes start in January and are offered online for the first semester.  You'll begin your clinical simulation education at the College of Nursing & Health and Sciences' Simulation Teaching and Research (STAR) Center during the first fall semester and on campus attendance is required.
It has 4 simulated operating rooms complete with all of the latest anesthesia equipment and computerized patient simulators in a fully immersive clinical setting. Before performing all anesthesia skill on patients, you will need to learn and practice this first in the STAR Center.
Program Requirements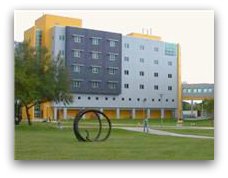 Looking for something specific? Find CRNA schools categorized by their unique requirements.
Some CRNA schools require much more out of their applicants than others. See how the requirements at Main Keyword compare to most CRNA school's requirements.
CRNA Program Requirements
Required Bachelor Degree
Bachelor's degree in nursing from an accredited institution. Note that registered nurses who have a Bachelor's degree in another field of study may be able to gain entrance via the MSN Bridge Program.
RN:
A current unrestricted RN license by application and will need a license for Florida by time of enrollment
Critical Care:
1 year experience as an R.N. in a critical care setting is required. Most applicants have several years experience. Traditional ICU experience is most competitive.
GPA:
3.0 in upper level BSN work
Minimum GRE scores:
"There is no minimum score required; scores are evaluated among the pool of applicants."
TOELF:
(Test of English as a Foreign Language) Required for all foreign graduates (550 paper-based, 80 internet-based or 6.5 on IELTS exam).
Certifications:
ACLS (Advanced Cardiac Life Support)
CPR (Cardiopulmonary Resuscitation)
PALS (Pediatric Advanced Life Support)
CCRN (not required but will make you more competitive)
Course Prerequisites
Courses in advanced sciences such as physiology, organic chemistry or biochemistry are recommended and make the applicant more competitive.
Florida International University Miami CRNA program website
CRNA School Performance
CRNA School Rankings – U.S. News & World Report (2011)
2.1 out of 5.0. Ranked 90 out of 107 CRNA programs.
*Please note: CRNA rankings are bias and subjective. Read disclaimer about how CRNA rankings are created.*
Accredited CRNA Programs are reviewed regularly.
Florida International University Miami Nurse Anesthetist Program was last reviewed in May, 2010. It was given eight years accreditation and will be reviewed again in May, 2018.
First time pass rate
90.3% (MSN Class of 2014)
Attrition Rate
16% (MSN Class of 2014)
Employment Rate
100% (MSN Class of 2014)
CRNA Salaries
An average nurse anesthetist salary in Florida
Florida CRNA salaries hover right around the national average and fluctuate between $150k-175k. Starting salaries for nurse anesthetists in Florida tend to be lower than that range.
An average annual nurse anesthetist salary in the US is $163,467 (according to a 2008 study)
Rural average: $174,214
Metropolitan average: $164,148
Suburban average: $156,630
Average starting CRNA salaries range from: $110,000-$130,000.
Frequently Asked Questions
How many hours should I expect to be engaged in the program each week?
Classroom, clinical time and study time average around 60 hours per week.
Can I work as an RN while I'm in the program?
It is possible to work for the first semester of the DNP program.  Classes are offered online and there are no clinical courses.  However, starting in August of the first year, the program is full time on campus with clinicals.  Financial  aid  is  available but  you must apply early to be eligible for full benefits.
All information given on this site about Florida International University Miami 's Nurse Anesthetist Program was taken directly from their website.
*This page was updated December 8th, 2016*
Did you find an error on this page? Please report it here