East Carolina Nurse Anesthesia School is one of six CRNA schools in North Carolina.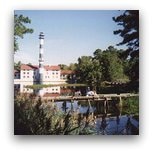 East Carolina University College of Nursing
Nurse Anesthesia Program
3112 Health Sciences Building
Greenville, NC 27858
Contact Information
Maura S McAuliffe, CRNA, PhD, FAAN, Professor and Founding Program Director, Nurse Anesthesia Program
ph: (252) 744-6443
fax: (252) 744-6389
email: mcauliffem@ecu.edu
Nurse Anesthesia Program office
252-744-6373
Quick Facts
CRNA Degree offered
Master of Science in Nursing, Post-Master's Certificate (Entry), Post-Master's DNP (completion)
Program Length
28 months
Credit Hours
69 semester units
Starting Month
January
Application Deadline
Applications are accepted throughout the year and close on May 31st. Admission interviews are conducted in the Spring and Summer (June/July) for admission to the class matriculating in January.
Entire Program Cost of CRNA School at East Carolina University.
Please note that tuition is calculated at the 2015 rate. Tuition at most schools increases each academic year. Over the duration of the program, expect to pay a tuition that is 5% to 15% higher than what is shown here.
Cost of In State Tuition: $34,071
Fees and expenses: $2,573
Grand Total: $36,644
Cost of In State Tuition: $78,449
Fees and expenses: $2,573
Grand Total: $81,022
This total includes tuition, liability insurance, earpiece, SEE exam fee and textbooks.  The numbers are taken directly from the school's website.
East Carolina University tuition link
When did this CRNA Program begin?
2003
Class Size
12-14 Students
Program Requirements
Looking for something specific? Find CRNA schools categorized by their unique requirements.

Some CRNA schools require much more out of their applicants than others. See how the requirements at Eastern Carolina University compare to most CRNA school's requirements.
The first two semesters include basic science and anesthesia courses with clinical rotations beginning in the third semester. Clinicals will initially be one day a week and increase to three and four weeks in the subsequent semesters.
Simulation is integrated throughout the program and their simulation lab has recently had a full technological upgrade.
CRNA Program Requirements
Degree:
BSN degree from an accredited program
RN:
Current non-restricted license to practice as a registered nurse (RN), must have North Carolina license upon admission to the program.
Critical Care:
At least one-year adult critical care (adult ICU) experience.
Types of Adult Critical Care Experience acceptable include:
Medical
Surgical
Cardiac
Neuro
Trauma ICU
They do not consider experience in:
Step down units
Post-anesthesia care units (PACU)
Emergency Room
GPA:
Undergraduate GPA 3.0
BSN GPA 3.0
GRE:
Acceptable score on the Graduate Record Examination (GRE). They prefer applicants to have a GRE score over 300 for the combined quantitative and verbal score.
Certifications:
ACLS (Advanced Cardiac Life Support) required for application
PALS (Pediatric Advanced Life Support) must have completed before admission
CCRN – not required but recommended
Course Prerequisites
Statistics
Anatomy and Physiology (within 5 years highly recommended)
Chemistry/biochemistry (within 5 years highly recommended)
East Carolina University's CRNA admissions website
CRNA School Performance
CRNA School Rankings – Schools by Rank
*Please note: Read about how CRNA rankings are created.*
Accredited CRNA Programs are reviewed regularly.
East Carolina University Nurse Anesthetist Program was last reviewed 10/2016. It was given the maximum of 10 years accreditation and will be reviewed again 10/2026. This shows that the program is in full compliance with the COA's accreditation standards.
Pass Rate for CRNA Boards at East Carolina University of Nurse Anesthesia
Please note: It is extremely rare for a student at any CRNA school to not eventually pass the exam. Most students who don't pass the first time pass the second. Very rarely does a person ever take it a third time. This statistic only measures how well the program prepares students to pass the test the first time around.
First-time test takers
100% Class of 2017
Attrition Rate
8% Class of 2017
Employment Rate
100% Class of 2017
An average nurse anesthetist salary in North Carolina
North Carolina CRNA salaries are slightly below the national average around $165k.
An average annual nurse anesthetist salary in the US is $173,129 (according to a 2016 study)
Rural average: $174,214
Metropolitan average: $164,148
Suburban average: $156,630
Average starting CRNA salaries range from: $110,000-$130,000.
Frequently Asked Questions
What is my time commitment?
Your time commitment will be approximately 40-64 hours per week. This includes study time. One hour of classroom time generates two hours or more of study time. The student should expect a rotating schedule during clinical training.
All information given on this site about East Carolina University's Nurse Anesthetist Program was taken directly from their website.
*This page was updated January 7th, 2017.*
Did you find an error on this page? Please report it here