The Crozer Chester Medical Center is one of twelve CRNA schools in Pennsylvania.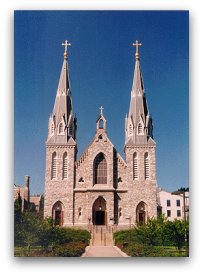 Crozer Chester Medical Center
Villanova University
800 Lancaster Avenue
Villanova, PA 19085
Contact Information
Jodie Szlachta, CRNA, PhD, Program Director
ph: (610) 619-7323
fax: (610) 619-7322
email: jszlac01@villanova.edu or jodie.szlachta@crozer.org
Quick Facts
CRNA Degree offered
Master of Science in Nursing (MSN), Post-Master's Certificate
Program Length
27 months, full time, though it is recommended that you take 9-12 units of core classes before you begin the 27 month program.
Credit Hours
55 credit hours
Starting Month
August
Application Deadline
Applications are accepted on a rolling basis. It is best to apply one year before you wish to attend.  Once the upcoming class is full, applicants are put on a waiting list for the following class.
Entire Program Cost of CRNA School at Crozer Chester Medical Center. Please note that tuition is calculated at the 2016-2017 rate. Tuition at most schools increases each academic year. Over the duration of the program, expect to pay a tuition that is 5% to 15% higher than what is shown here.
Cost of Tuition: $47,410
*Fees and expenses: $2,400
Grand Total: 49,810
*This estimate is includes books, application fee, and general semester fee.
Class Size
25
Number of Applicants
Between 80 to 100. Not everyone is interviewed; only those who meet our criteria are invited to an interview. They interview probably 50 to 60 each year for 25 spots.
When did this CRNA Program begin?
1998
Religious Affiliation
Roman Catholic
CRNA Program Summary
Are you concerned that Crozer Chester Medical Center's Nurse Anesthesia Program won't give you the specific experiences or training you need to be a successful CRNA? Learn what standards CRNA Programs must meet in order to be accredited by the Council on Accreditation of Nurse Anesthesia (COA).
This CRNA program (as well as all others that are accredited by the COA) prepares you to take the CCNA certification exam at the conclusion of the program, allowing you to become a CRNA.
The first 6 months in this Nurse Anesthesia Program
From a student's perspective, expect the first 6 months to be quite busy. You will have frequent classes on many topics during the day and Villanova MSN courses at night 1-2 days a week (If you don't take any cores beforehand).
Some weeks you might have 3-5 anesthesia exams, papers, presentations, and other projects. Because this is an integrated program, you'll begin clinical rotations in your third month (November). In this early stage, clinicals are only one day a week.
First you begin with basic cases, focusing on learning and implementing the basics of a proper room setup, anesthesia machine checks, and developing an anesthetic plan of care.
You'll also have the opportunity to work with "Sim Man", the interactive patient simulator with an anesthesia machine. Sim Man is on the Villanova campus.
The coursework load will subside in the mid spring term 1st year, however you will be in clinical 3-4 days a week at that time. Different students may have different workloads.
You will eventually master the art of time management and finding a balance for yourself between school, clinical, and personal life.
Your first clinical rotation is for 7 months, while all others are between 2 to 3 months at a time.
Fortunately, most of their clinical sites are within an hour drive from CCMC. The sites in Hershey, Lancaster and Lehigh areas are for the students from those areas.
Program Requirements
Looking for something specific? Find CRNA schools categorized by their unique requirements.
Some CRNA schools require much more out of their applicants than others. See how the requirements at Crozer Chester Medical Center compare to most CRNA school's requirements.
CRNA Program Requirements
Required Bachelor Degree
Must be a BSN (Bachelor of Science in Nursing) from an NLNAC or CCNE accredited program or its equivalent
RN:
Current RN license
Critical Care:
The school prefers that applicants have at least 1 year of ICU
Acceptable critical care experience includes:
Cardiothoracic ICU
Surgical ICU
Pediatric ICU in a large Children's Hospital is acceptable
ER must be in a large trauma center to be considered
Post Anesthesia Care Unit (PACU) would only be considered if the critically ill patients (Open heart, neuro, AAA's etc) do not go directly to ICU after surgery
Try to gain experience with the sickest patients in your facility and with invasive hemodynamic monitoring.
GPA:
3.0 or above
GRE or MAT:
The GRE is only required if the applicant has a GPA below a 3.4 on a 4.0 scale.
TOEFL: 
An applicant, whose first language is not English, must attain a minimum score of 540 on the Test of English as a Foreign Language (TOEFL) or 83 (internet-based) on the TOEFL.  Score of at least 6.5 (7 speaking band) on the IELTS.
Certifications
ACLS (Advanced Cardiac Life Support)
Program Prerequisites
Statistics – satisfactory completion of a statistics course, which includes both descriptive and inferential statistics.
Villanova University CRNA program website
Crozer Chester Medical Center's CRNA program website
CRNA School Performance
CRNA School Rankings – U.S. News & World Report (2011)
2.9 out of 5.0. Ranked 32 out of 107 CRNA programs.
*Please note: CRNA rankings are bias and subjective. Read disclaimer about how CRNA rankings are created.*
Accredited CRNA Programs are reviewed regularly.
Crozer Chester Medical Center Nurse Anesthetist Program was last reviewed 10/2010. It was given the maximum of 10 years accreditation and will be reviewed again 10/2020. This shows that the program is in full compliance with the COA's accreditation standards.
Pass Rate for CRNA Boards at Crozer Chester Medical Center & Villanova University Please note: It is extremely rare for a student at any CRNA school to not eventually pass the exam. Most students who don't pass the first time pass the second. Very rarely does a person ever take it a third time. This statistic only measures how well the program prepares students to pass the test the first time around.
First – time test takers: 100% (2015)
National average (2014): 86%
CRNA Employment Rate of program graduates
100% (past 10 years)
Attrition Rate
5% (2015)
CRNA Salaries
An average nurse anesthetist salary in Pennsylvania
Pennsylvania CRNA salaries are lower than the national average and range from $130k to $150k.
An average annual nurse anesthetist salary in the US is $163,467 (according to a 2008 study)
Rural average: $174,214
Metropolitan average: $164,148
Suburban average: $156,630
Average starting CRNA salaries range from: $110,000-$130,000.
Frequently Asked Questions
I have heard that your program does "co-teaching". Describe what you mean by co-teaching didactic classes with other programs in the Philadelphia area?
Four of the five schools in the Philadelphia area have loosely formed consortia whereby we share faculty. This means that all the students in the first year classes will meet as a group with 1 instructor for a number of our anesthesia courses. The majority of co-teaching takes place during the first semester and half of the second semester.
Can I work as an RN while I'm in the program?
They STRONGLY discourage students from working for the first two semesters. However, some students work as an RN on a limited basis with their local hospital or with local staffing agencies later in the program.
All information given on this site about Crozer Chester Medical Center's Nurse Anesthetist Program was taken directly from their website.
*This page was updated May 24th, 2015.*
Did you find an error on this page? Please report it here