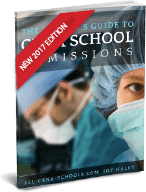 Insider's Guide to CRNA School Admissions
(New edition – Revised and updated with two new chapters)
If you are like thousands of pre-CRNAs you will agree that finding credible information on CRNA School admissions can be frustrating.
Clicking on an endless array of hyperlinks and reading through scattered information almost feels like searching for a needle in a haystack.
I know, because I've been there.
You can spend hours and hours searching on Google, bookmarking web pages and still end up nowhere.
The hours translate into days, and days translate in weeks and even months.
You are frustrated and annoyed feeling uncertain about your future.
Don't let your CRNA dream die so easily.
Introducing: The Insider's Guide to CRNA School Admissions
Finally, you can stop wasting your time searching for the right information because you are about to discover a real treasure.
The Insider's Guide to CRNA School Admissions is packed with information, advice and strategies to skip the struggle and increase your CRNA school acceptance.
The Insider's Guide answers many important questions you thought of asking but didn't know whom to ask, such as –
Which graduate course to take?
What are the must have certifications?
What's the right critical care experience?
How to deal with a low GRE score?
How to shadow a CRNA?
Which CRNA schools to apply to?
How to write a letter of recommendation?
How to write my personal statement and CV
How to prepare for the personal Interview?
How to pay for a CRNA program?
Absence of the right answer to even ONE of these questions could reduce your chances of acceptance in a CRNA School.
The Insider's Guide to CRNA School Admissions covers all the information you need to make informed decision and drastically cut down your research time.
Take a peak at what's Inside this guide:
How can you maximize your years before you apply
Controlling the cost of applying – how to make your $$$ stretch
Best units for critical care experience
How to shadow a CRNA?
Must-have certifications
How to tackle the GRE?
Should you take a graduate course before applying?
How to choose the right CRNA school
Why a bad letter of recommendation will kill your application
How to ace the interview
How to nail the CV
How to prepare for the program once you're accepted
Personal statement examples
120+ Sample interview questions
And much more
The Insider's Guide is your secret weapon to defeat all odds against you
Learn from the failures of others
You don't have to learn from your failures. Instead, you can learn from other's mistakes. Isn't that smarter?
We have packed this guide with valuable advice from successful CRNAs and others who've been accepted into school. They share their wisdom, strategies and mistakes so you don't make them.
Do not allow low marks to get you down
Have you earned a low GPA? You need not worry. There is a way out. Low marks simply mean you need a unique strategy in order to make your application stand out.
You'll learn vital tips on how to shift the focus of your acceptance towards your strengths verses your weaknesses.
You will find out how to improve your scores and become eligible for CRNA school entrance.
How to get the right kind of ICU experience
Not every ICU experience counts. Discover the right kind of ICU experience so that you do not waste your time getting the wrong experience.
Want to get into the ICU but you're not an RN yet?
No problem. There's a step by step strategy how to get ICU experience.
ICU competition can be fierce, but having the right strategy will place you way ahead of everyone else.
Learn the do's and don'ts about shadowing
Shadowing is an important part of your preparation. The bigger question is – "Who should you shadow and when?"
This guide will show you how to make the right choices in your shadowing experience and become a much stronger applicant.
Learn the 3-step strategy to GRE Success
GRE can be a tough nut to crack. And we have simplified GRE success for you.
You will get a simple 3-step strategy to prepare for the GRE.
Know exactly which graduate courses to take and why
If your educational background makes it necessary to take a graduate course, do not agonize over it.
Learn exactly what your options are before taking up a graduate course. Know specifically what courses to take and why. You can prepare while an undergrad and still have a life.
As a bonus, you will also find out what classes to take and which ones to omit.
Be prepared financially
Applying to a CRNA school can be financially stressful. Forget the stress because we've include a section on money planning.
You'll find out how much money is required at each stage along with the requirements and deadlines.
This section alone is worth the price of the entire book, literally.
How to avoid the wrong kind of recommendation letters
The wrong recommendation letter can derail all your efforts towards your school acceptance. You're literally placing your career in someone else's hands. Absolutely no mistakes can be made here.
Discover the insider's secrets of securing great recommendation letters.
How to ace the interview
We've spoken to admissions committees of dozens of CRNA schools and understood what they are looking for in an applicant.
Applicants who have great communication skills are perceived as more competent and are more likely to be chosen for admission.
Learn the essential communication strategies and tactics to ace the interview.
Using these techniques, you'll win the hearts and minds of admissions committee members.
In a NUTSHELL, the information, advice, and strategies in this guide simply work and we have the proof.
120+ sample interview questions
We've found every forum and blog post on the internet that had sample CRNA school interview questions and compiled them, by category, in an easy to go through format.
We've highlighted questions that appeared on multiple posts, alerting you that you're more likely to be asked those specific questions.
These sample interview questions will prepare you for most of the questions you will be asked.
Countless CRNA aspirants over these years have used this guide and secured admissions in a CRNA school.
By avoiding just ONE rejection letter, you save money
Most students who apply to CRNA School typically have to learn the hard way, through trial and error and lots of rejection letters.
Each rejection letter will cost you roughly $130 (application fee for the school which offers accreditation + application fee to the CRNA program specifically + fee to have transcripts sent to the school you're applying to).
If the information you gain from this guide saves you even ONE rejection letter, you will have come out financially ahead…
… and that's not even taking into account the time and emotional energy it costs to apply (which is no small matter).
You don't have to invest all your time just to be smacked in the face with rejection letters.
After reading the CRNA Insider's Guide, you'll avoid the disappointment and numbing feeling of rejection letters.
Prepare for your first acceptance letter!
Finally, you will see yourself being rewarded with your very first acceptance letter. It won't surprise you at all because you have done all the right preparation as outlined in this guide.
But that's not all. We've some more goodies to help you become a much stronger applicant.
If it saves you from applying to one school, it pays for itself
By
Brock Clough, RN
7/8/17 12:00 am
I wanted to let you know that I will be attending CRNA school at Texas Wesleyan University this fall and your spreadsheet and book were major contributors.  I wouldn't have even applied to my school had it not been for your spreadsheet!  Thanks for compiling all this information.
At first I thought the cost of the spreadsheet was a bit steep as I had begun compiling a much more primitive version of my own spreadsheet. However when I read a tidbit from your website that said something along the lines of "if it saves you from applying to one unnecessary school then it pays for itself" I knew it would be worth its weight.  The cost was well worth it because I had transcripts coming from seven different schools, so I'd already be saving myself $50 without even paying an application fee!
I was able to eliminate many schools that I initially thought were viable options prior to having the spreadsheet. Everything was amazing, but the feature I liked best was the ability to sort the schools by columns.
I've already recommended this product to many of my co-workers who are struggling to get into school.  However most of them are hung up about staying in Minnesota which drastically limits their options.  Clearly they don't want anesthesia school as hard as I do.
I had a terrible GPA from a previous bachelor's degree. Because of this I had to take numerous classes I never dreamt I could get through (specifically O-Chem) to boost my GPA and resume, and from all my hard work in conjunction with your spreadsheet I was interviewed at two of the three schools I applied to this past year and accepted into one of them!
Helped me choose my top 5 and start the application process.
By
Leslie Schweitzer
I was having a hard time choosing schools, and seeing them all laid out was helpful. Helped me chose my top 5 and start the application process. I specifically liked the ability to look at schools with specific features. I have recommended it to other ICU nurses who discussed an interest with me of going to CRNA school. More than the spreadsheet, the actual guide to CRNA school helped me get all my stuff together to easily apply to programs and navigate the interview process.
It's so much better than anything I could have put together myself
By
Jeff Richardson
7/14/16 12:00 am
The main obstacle was cost for me. I didn't know how much information it contained, how well made it is, as well as items like your rating system that I didn't know I would like as much as I did in the end. I wasn't originally sure that it was way better than taking the time to make my own.
The desirable factors section I hadn't really considered or would not have thought about it but I found it very helpful. In fact I added more desirable factors that I wanted for myself like cost of living comparisons compared to where I live now, crime rates, education and child care, best and worst states to live and work in. The shear amount of info your spreadsheet contains might overwhelm some but I loved it.
I like that it had the information I was looking for and loved that it had things that I hadn't thought to consider. The one thing I like most would have to be the ranking system. I had really only looked at the one put forth by U.S. News and World Reports but I found that I didn't have a lot of faith in it because of the way it was developed based on reviews from peer institutions. I wanted more of a Consumer Reports objective data version and less of a rank from 1 to 10 based on personal opinion, subjective version. I couldn't trust their opinion would be the same as mine. Your ranking I put a lot of faith in because it tries to balance the data that you have acquired and I would trust your opinion over USNews because you make it a point to try and know this information for your business as well as it is impartial.
I would recommend it to anyone interested or considering going to CRNA school. I purchased a version years ago (2012 for $7) to help me get to this point and was interested in it again for the updates so I didn't have to spend months or a year trying to make my own.
Thank you for taking your time to start this business. It definitely was a product that I was willing to buy a second time and it very much made my life easier.
By
Stephen M. Dominiecki BSN, RN, CCRN
The information was relevant and moderately accurate. I interviewed at two schools and the prices were very close but the length and type of program were inaccurate. The majority of the information was spot on.
It is very easy to navigate and it is all there!
I would absolutely recommend this product to others! It is a time-saver that increases your application productivity. I saved multiple hours, possibly days, researching different schools because everything was in one place. The additional materials (The Insider's Guide to CRNA School Admission and 7 Creative Ways to Pay for CRNA School) provided valuable insight on how to pay and prepare for this immense undertaking [products used to be offered together as a package].
Keep up the great work Joy! I wish you the best in your endeavors.
If you choose to buy this guide today, you are entitled to receive these two exciting bonuses:
Bonus #1 – Seven Creative Ways to Pay for CRNA School

You don't need to go in debt to become a CRNA. In this valuable guide, I've outlined seven creative ways you can pay for CRNA school. Imagine how much money you'll save simply by knowing this piece of information.
Bonus #2 – Study Techniques to Save You Time and Improve Long-Term Retention

Preparing for CRNA school requires you to study long hours and you often forget things. Learn why the most popular study techniques are not the most efficient, and how you can reduce your study time dramatically while increasing your long-term memory.

This technique will accelerate your learning, improve your memory and make sure you are on top of your game in your CRNA preparation.
After reading this guide, you'll have a very clear pathway to success:
Know with certainty what features to look for when evaluating a school
Have clearly defined steps before you apply to a school
Show up to your first interview with confidence
Be prepared financially and void being blindsided by the expenses of applying.
Be ahead of the competition in every step of the way.
With CRNA Insider's Guide you will gain a competitive edge, quicker and easier than you would do it alone.
In essence, this guide really does most of the research work for you saving you hours and hours of wasted efforts.
Choose your option below and click on the "add to cart" button to complete your purchase.
DIGITAL DOWNLOAD
PHYSICAL BOOK
The Insider's guide to CRNA School Admissions

DIGITAL VERSION

(Download Instantly)

PHYSICAL BOOK

(Shipped Immediately)

BONUS #1: 7 Creative Ways to Pay for CRNA School
BONUS #2: Study Techniques that will Save You Time and Improve Long-Term Retention
Price
$37
$55

$

37.00
IMPORTANT NOTE: The Insider's Guide to CRNA School Admission was previously CRNA School Guide. If you have already purchased the CRNA School Guide, you don't need to purchase this product.
You are protected by our 100% money back guarantee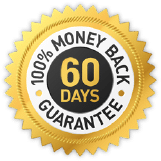 This guide is guaranteed to give you the step by step blueprint that you need, to become a well-rounded applicant. All this while saving you time, disappointment and money.
I'm 100% confident that you are going to be completely satisfied with your purchase. If for any reason you find the information in this guide rubbish, simply ask for a refund and we'll send you 100% money back with a smile. Anytime during the next 30 days 60 days, No questions asked.
There is nothing else more valuable you can do for your career than reading this guide.
Plus, if you do not find this guide valuable, you can ask for a refund anytime within the next 60 days.
You've nothing to loose and everything to gain!
Warm regards,
Joy Haley
Founder, All-CRNA-Schools.com
P.S. Have questions? Feel free to drop me an email at: joy@allcrnaschools.comand I'll do my best to answer them as soon as I can.