The Adventist University of Health Sciences (formerly FHCHS) has recently undergone changes and is developing a strong reputation.  They are in the process of transitioning to the DNP program.  First class is subject to start in 2018 pending COA approval.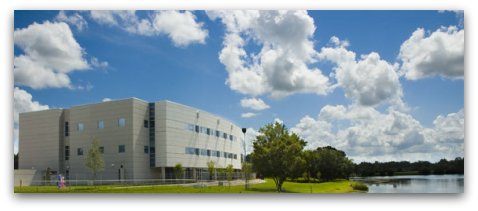 Adventist University, Health Sciences
CRNA Program
671 Winyah Drive
Orlando, FL 32803
Contact Information
Alescia Devasher Bethea, CRNA, PhD, Program Administrator
ph: (407) 303-9331
fax: (407) 303-9578
email: alescia.devasher@adu.edu
Quick Facts
CRNA Degree offered
Master of Science in Nurse Anesthesia, DNP to start 2018 pending approval of COA
Program Length
28 months MSN (36 months DNP)
Credit Hours
80 semester hours
Starting Month
Summer Trimester
Application Deadline 
July 1
Entire Program Cost of CRNA School at Adventist University of Health Sciences
Tuition is calculated at the 2017 rate. Tuition listed is for new students and covers the duration of the program.
Cost of Tuition: $64,000
*Fees and expenses: $12,802
Grand Total: $76,802
*This includes the cost of books and supplies, test fees and miscellaneous school expenses.
Class Size
Up to 25 students.
Program Requirements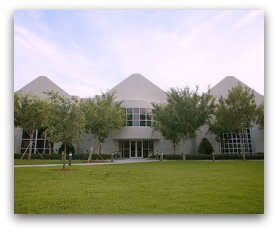 Looking for something specific? Find CRNA schools categorized by their unique requirements.
Some CRNA schools require much more out of their applicants than others. See how the requirements at the Adventist University of Health Sciences compare to most CRNA school's requirements.
CRNA Program Requirements
Required Bachelor of Science in Nursing Degree
Or a baccalaureate in a related field (Related fields may include biology, chemistry, exercise physiology or respiratory therapy). An RN who is completing their BSN may apply to the program, but the degree must be conferred prior to enrollment.
RN:
You either need an unrestricted Florida RN license or be eligible for Florida RN licensure.
Critical Care:
One year intensive critical care nursing experience is required. Experience must have been within the last 3 years. Most applicants have at least 2-3 years of critical care experience. The Adventist University of Health Sciences prefers applicants that have experience in hemodynamic monitoring (CVP, arterial lines, PAP, continuous ECG), management of patients with ventilators, and vasopressors.
The above experiences can be gained from the following:
Cardiothoracic ICU
Surgical ICU
Trauma ICU
Medical ICU
Emergency Department experience is accepted but it must be from a Level 1 Trauma facility. Students with pediatric or neonatal ICU experience have been accepted to the program and have easily adjusted to providing care to adult patients.
GPA:
3.0 and above.
Minimum GRE scores:
A competitive Graduate Record Examination score is 300 on the revised GRE, and 3.5 analytical writing. A minimum of 900 on the GRE is acceptable. GRE scores on college transcripts are also acceptable. The GRE is waived for students who can present a proof of a previously earned master's degree from a regionally accredited institution.
Certifications:
BLS (Basic Life Support)
ACLS (Advanced Cardiac Life Support)
TOEFL:
An applicant, whose first language is not English, must attain a minimum score of 550 on the Test of English as a Foreign Language (TOEFL).
Shadow a CRNA for a day
Course Prerequisites
There are no specific class prerequisites; however the following upper level or graduate courses are suggested to enhance the competitiveness of your application.
Anatomy
Physiology
Pharmacology
Physics
Organic Chemistry
Biochemistry
Adventist University's Nurse Anesthesia Webesite
CRNA School Performance
CRNA School Rankings – U.S. News & World Report (2011)
2.1 out of 5.0. Ranked 90 out of 107 CRNA programs
*Please note: CRNA rankings are bias and subjective. Read disclaimer about how CRNA rankings are created.*
Accredited CRNA Programs are reviewed regularly. 
Adventist University of Health Sciences Nurse Anesthetist Program was last reviewed in May, 2013. It will be reviewed again in May, 2020.
Please note: It is extremely rare for a student at any CRNA school to not eventually pass the exam. Most students who don't pass the first time pass the second. Very rarely does a person ever take it a third time. This statistic only measures how well the program prepares students to pass the test the first time around.
Class of 2016:

First-time test takers: 90%
Attrition rate: 16%
Employment rate: 100%
CRNA Salaries
An average nurse anesthetist salary in Florida
Florida CRNA salaries hover right around the national average and fluctuate between $150k-175k. Starting salaries for nurse anesthetists in Florida tend to be lower than that range.
An average annual nurse anesthetist salary in the US is $163,467 (according to a 2008 study)
Rural average: $174,214
Metropolitan average: $164,148
Suburban average: $156,630
Average starting CRNA salaries range from: $110,000-$130,000.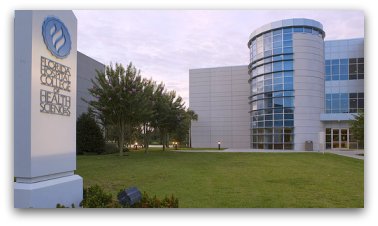 FAQs
What are my "on call" obligations?
Call experience involves all "off" shifts and these include 3p-11p, 11p-7a, and weekends. A qualified anesthesia provider is always available to supervise students when they are "on call".
Can I work as an RN while I'm in the program?
Working during the program is highly discouraged due to the intense nature of the coursework.
Do they require a capstone project?
The capstone project is required for graduation from the anesthesia program. This project will contribute to you professionally as well as the anesthesia profession. Examples of capstone projects include scholarly papers submitted for publication, teaching projects, original research, participation on research teams, etc. The project can be done alone or students may work with other students, faculty, or clinical preceptors.
How many vacation days am I given?
To provide students with necessary clinical hours to accomplish course and clinical objectives and comply with the required number and types of anesthesia cases by the COA, each session is continuous with the next session (block format) with vacation and holidays appropriately dispersed to individual students. There will be no classes held on national holidays.
What makes this school unique?
Adventist University of Health Sciences is a private Christian school founded by the Seventh Day Adventist Church. In addition to the required nurse anesthesia curriculum, it offers classes that are more spiritually focused.
All information given on this site about the Adventist University of Health Sciences was taken directly from their website.
*This page was updated March 2nd, 2017.*
Did you find an error on this page? Please report it here